If you've seen an Amazon delivery van pass by your house recently, you may have noticed a small black box mounted to the windshield. That box is Netradyne's Driveri system, which Amazon uses to track its drivers' compliance with all sorts of rules — seatbelt usage, speed, and more.
But the system is, generously, imperfect. It relies on image recognition software to determine when a driver has run a stop sign or placed a phone to their head, but that software is inaccurate — often punishing drivers for perfectly safe, legal actions. Now, Amazon drivers are even taking to TikTok to complain about Driveri.
Tiktok user ambergirts, a driver for Amazon, took to the clock app late last week to discuss the Driveri system in her Transit van as reported by Fortune. It starts out innocuously enough, with the system using its forward-facing camera to track follow distance, but quickly becomes more intrusive. Not only does ambergirts claim she can't take a sip of coffee while driving, she even mentions another driver who was "dinged" for scratching his face — the system imagined a phone in his hand, held to his head.
That particular infraction was resolved after the driver pushed back, but other nitpicky violations are upheld. Ambergirts claimed she can't even touch her van's radio while in motion, as the center screen is recognized as a distraction — true, perhaps, but it's a distraction most drivers engage with every day.
G/O Media may get a commission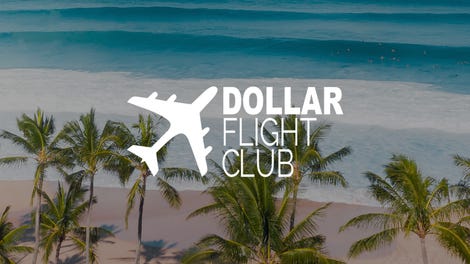 97% off
Dollar Flight Club Premium Plus (Lifetime Subscription)
Some infractions, it seems, come without a clear reason. A commenter on ambergirts' video replied that they "would straight fail without even knowing what [they] did wrong," to which ambergirts replied: "lmao this happens a lot actually." Penalties without explanation likely do little to improve a driver's behavior, but they're fantastic at instilling nerves in the person behind the wheel. And, as we all know, a nervous driver is a safe driver.