A man in North Carolina stole a John Deere tractor, inciting a low-speed chase through the town of Boone on Tuesday. Police claim the driver of the stolen tractor is one Ronnie Hicks, whom police are allegedly "very familiar with." No one was hurt or injured during the chase, despite the John Deere reaching speeds up to 20 miles per hour down US Highway 421 south.

It looks like North Carolina Man is now in the running — albeit slowly — against Florida Man for shockingly stupid criminal act. The bizarre pursuit was the antithesis of a high-speed chase, but the Guardian referred to Ronnie Hick's "blistering speeds" and erratic driving as cause for the many police cruisers that joined in the chase as the tractor terrorized motorists. Just look at that Ram try to catch the Deere in a deft maneuver overtaking another police cruiser:
The 43-year old Hicks reportedly crashed into stationary cars and even tried to hit pedestrians with the tractor in a parking lot at first. He then sped down U.S. Highway 421, threatening to drive into other cars on the road. Hicks eventually rammed the John Deere into a police cruiser but was forced to get off the tractor and flee on foot after turning into Boone's back roads.
The North Carolina city's Chief of Police, Andy Le Beau, broke down the details of the low-speed chase in a statement on social media, going on to say:

We received a call about the tractor being driven erratically in a parking lot trying to hit pedestrians and did in fact hit a vehicle off 421 on the east side of town. He actually hit several vehicles, a dumpster and a church. We are still trying to sort it all out. We did attempt to use stop sticks, but they were not terribly effective on the tractor

[...]

Mr. Hicks also intentionally rammed a Boone Police vehicle. Once he turned onto Old 421, we were next concerned about Parkway Elementary and were determined not to let him get that far. When the tractor was in an isolated area, one of our officers shot the tires of the tractor (with my authorization) since the spike strips were ineffective. The Tractor then turned onto Elk Creek Rd. After a few miles of driving without a front tire Mr. Hicks turned onto a private drive and ran out of road.
G/O Media may get a commission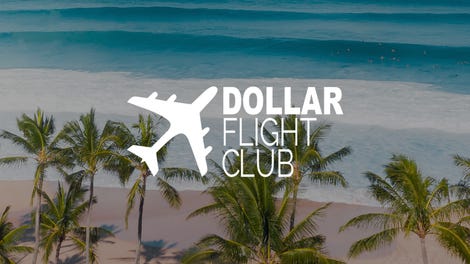 97% off
Dollar Flight Club Premium Plus (Lifetime Subscription)
After Hicks was caught at the dead end, and the tractor was impaired by shots to its tires, the thief jumped off brandishing a knife. And I say the tractor was "impaired" rather than "immobilized," because it's possible the tractor could've found some traction.
Police claimed they finally had to use a taser to stop Hicks, and they added that this isn't the first time Ronnie has had a run in with the law. After the chase, the tractor thief was arrested on charges of reckless driving and driving while impaired, among others.