In a surprising turn of events, Volvo is considering building an EV factory in the U.S. before building one in the European Union. The Volvo Group could postpone construction of a fully-electric truck and battery factory in the EU to focus on the U.S. first, where the Inflation Reduction Act would provide more competitive subsidies for setting up shop, according to Bloomberg.

The EU usually outdoes the U.S. in terms of eco-friendly initiatives, but the IRA is now nudging some truck, auto and EV battery makers towards American production with unprecedented incentives. Suddenly, America (and North America) has become a potentially lucrative place to make EVs. And not just to make, but to sell them, too. Volvo Group CEO Martin Lundstedt says the IRA is likely to drive demand at a higher pace than lackluster subsidies in the EU:
"If nothing happens in Europe, we will have to think about where we're going to put the initial investments to scale up capacity for some of the technologies in the value chain," Lundstedt said in an interview. "This is not a threat, it's driven by customer demand and where volumes will accelerate."
The European Union is being panned for its Green Deal Industrial Plan, which reportedly will put it behind the U.S. for subsidies. And although the IRA singles out China — more or less — as the culprit behind America's effort to reshore EV production, the EU is now also being affected.
It's no surprise that manufacturers will follow greater cost savings and bigger markets, so unless the EU bloc can come back with incentives that match the IRA, more manufacturers will start looking at the U.S. to save money on their EV transition. What is surprising, however, is that Volvo Group expects EV production and demand to ramp up in the U.S. before the EU, bolstered, of course, by federal policy:
"What they [the EU] had communicated earlier didn't have the same strength as the IRA," he said. "If we don't get a balanced package in Europe, demand will increase faster in North America."
G/O Media may get a commission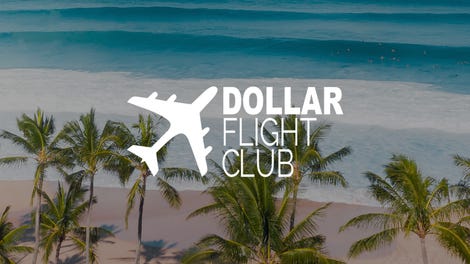 97% off
Dollar Flight Club Premium Plus (Lifetime Subscription)
The Inflation Reduction Act has set aside some $370 billion in subsidies for manufacturers to increase domestic production in the U.S., and Volvo Group expects the downstream effect of this will be greater EV sales.
Volvo Cars, which is a separate entity under Geely rather than Volvo Group, forecasts that EV sales will steadily increase in the U.S. and its sales figures reflect this — albeit in a modest way.

Now that Volvo Group is investing more into fully-electric commercial trucks, the Swedish company is keen on new factories. Due to the Inflation Reduction Act, "the US would cover $45 per kilowatt-hour of a battery's production costs," as Bloomberg notes, and Volvo says those savings have changed the equation.
The sum of potential savings figures and higher demand in the U.S. could convince the company to overlook the EU and go to straight to America for its initial investment into battery production.