The USPS is buying 9,250 Ford E-Transit EVs by the end of this year as the agency embarks on the electrification of the largest federal fleet in the U.S. Deliveries of the E-Transit EV mail trucks are due to begin in December of 2023, and the Ford EVs will represent one of the first major milestones in the USPS' effort to transition away from ICE-equipped delivery vehicles.
It's strange, then, that the USPS is also buying an equal amount of mail trucks from Stellantis: namely, 9,250 Ram ProMaster delivery vehicles that run on gasoline not electricity. As Reuters reports, this first batch of EVs from Ford will make up the postal service's budding fleet of Next Generation Delivery Vehicles (NGDV), but due to an "urgent need for vehicles," the USPS is not discontinuing the purchase of new gas-powered trucks.
It seems change won't happen overnight, after all, so the USPS is bolstering its next-gen fleet of Ford E-Transit EVs with a 1:1 ratio of Ram ProMasters — for now. The order for all 18,500 new delivery vehicles will cost the USPS just over $1 billion, according to Reuters. The idea is that ICE-equipped postal vehicles will still be needed in the interim between now and 2026, after which time all new NGDV models will be 100 percent electric
The independent agency is also investing another $260 million to buy 14,000 charging stations from Blink Charging, Siemens and Rexel USA. These will be installed in a minimum of 75 cities across the U.S. within the next 12 months.
G/O Media may get a commission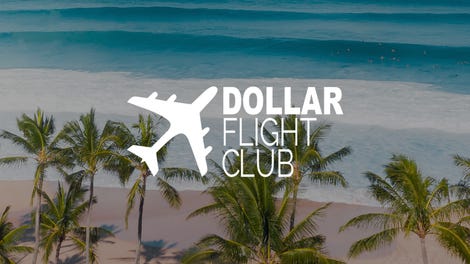 97% off
Dollar Flight Club Premium Plus (Lifetime Subscription)
Funny enough, the charging stations will outnumber the Ford EVs — made in Kansas City, Missouri — but this is all part of a long-term plan to build out the infrastructure required to transition to an all-electric fleet. By 2028, the USPS says its NGDV fleet will have a total of 66,230 electric delivery vehicles, plus another 39,770 gas-powered vehicles. At least by then, EVs will outnumber ICEs among the familiar red, white and blue delivery trucks.
This is just the first wave of commercially-available EVs the USPS plans to buy from American automakers; there are still another 11,750 EVs left to satisfy the 21,000 commercial EVs that the USPS plans to buy as part of its strategy to go all-electric. The post will also be awaiting delivery of its other NGDV models, which are pending a contract from Oshkosh Defense.
Slowly but surely, the USPS will electrify its fleet. The long process is expected to cost $9.6 billion within the next five years. And nearly one third of that money will come from the Inflation Reduction Act, which will grant the USPS $3 billion to transition to EVs.