The EV transition is going to require major investments across the board if it stands a chance — investments in domestic EV production, a robust charging infrastructure, and, most importantly, mining capacity. The latest report from industry insiders and investors, UP Partners, is equal parts optimistic and pessimistic about the next few years: on the one hand, EVs are on track for mass adoption in the world's biggest auto markets. But on the other, that trajectory is going to strain our current modest supply of raw materials and battery metals.

It looks like EVs are stuck between the extremes of projected demand and the actual supply of resources needed to see major markets through the transition. In order to produce the EVs the U.S. and China plan to make by the end of this decade, the global industry will need three times the lithium currently available.
The Moving World report estimates we'll need over two million tons of lithium carbonate to satisfy demand. And while lithium is the focus of most studies, an overall lack of raw materials that include nickel, cobalt and lithium does not bode well for the switch to EVs. A deficit of all three is looming ahead.

G/O Media may get a commission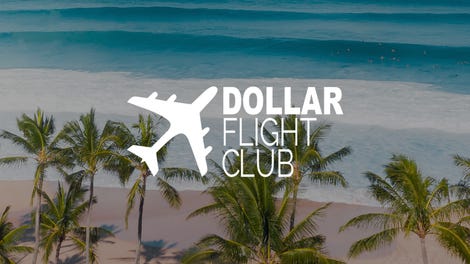 97% off
Dollar Flight Club Premium Plus (Lifetime Subscription)
What we have is a Catch-22 whereby the proliferation of EVs will ironically become a problem as resources are used up. As we reported earlier, the price of lithium increased by 800 percent in two years, from 2020 to 2022. The high price of battery metals and other materials is just indicative of their scarcity.

Before we split hairs about estimates, or projected demand (because I'm also suspicious of reports that speculate), we should note the projections are pretty solid. The report bases these on the premise that any new technology gains critical mass after surpassing an adoption rate of five percent— which EVs have now done in the U.S. and China. The report adds that the current adoption rate will see EVs make up 50 percent of all car sales in America well before 2030.
All that fluff from manufacturers about the glorious EV future wasn't just fluff, after all. And yet, one of the biggest stumbling blocks to EV proliferation will be EVs tripping over each other for raw materials, unless the U.S. and other countries can bolster their mining capacity, which can take over a decade.
Of course, it's not all bad news: there are a couple of things that can help mitigate the world's lack of resources. Greater energy density in new battery packs can help balance out a lack of materials — unless people take dense battery packs as an invitation to demand greater range.
Another way to get around the limited supply is by making sure the auto industry becomes much more efficient when it comes to recycling. One of the benefits of more EVs on the road, is that there will also be more EVs coming off the road into landfills where their parts can be harvested.
A circular economy could yield a good chunk of the missing materials. The Moving World report estimates China "generated some 500,000 metric tons of used lithium-ion batteries" in 2020. By 2030, that number will balloon to about two million metric tons per year.
The report goes on to say that materials recycling will be spearheaded by startups. Right now, just five percent of used lithium batteries are being recycled, so that means a staggering 95 percent of used batteries are going unused. That leaves the proverbial barn door open for automakers and governments around the world to step in and start recycling. At least in the meantime, while those battery metal mines in America and beyond go online.