In an effort to get more women on the motorsport ladder after the folding of W Series, the FIA introduced a new all-female ladder series named F1 Academy. The series has been taking shape for the past few months, but we finally have a calendar of events ready for the series — and it has dampened some of my hopes that this sport might actually be taking women drivers seriously.
F1 Academy isn't functioning as a wholly F1-centric opening support event, which means its summer-heavy calendar has a chance to breathe on its own as it stretches its legs. Each of its seven rounds will feature three races, for a total of 21 events this year... but I want to see if you can see the issue here:
April 28-29: Spielberg, Austria
May 5-7: Valencia, Spain
May 19-21: Barcelona, Spain
June 23-25: Zandvoort, Netherlands
July 7-9: Monza, Italy
July 29-30: Le Castellet, France
October 20-22: Austin, Texas
Did you notice it? That nearly three-month gap between the final race in France and the season finale in Austin? That's bad.
For any sport — and especially for motorsport — consistency is key. I've been critical of IndyCar for having the opposite problem these last several years, where it starts its season and then waits several weeks for its next race. But leaving such a massive (82-day) gap between one race and the next is arguably worse.
This gap does a huge disservice to the drivers of the series. Young competitors who may not have a massive amount of competitive experience under their belt will be left high and dry for almost 12 weeks as they await the three-race finale that will take place in conjunction with Formula 1's U.S. Grand Prix.
G/O Media may get a commission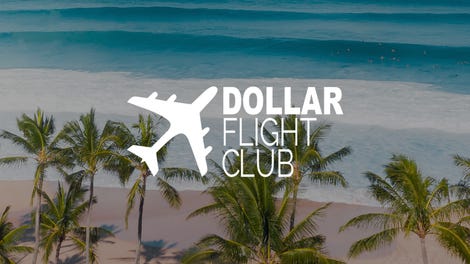 97% off
Dollar Flight Club Premium Plus (Lifetime Subscription)
Those three season-ending races will arguably be the most important events of the year. Ideally, we'd see a competitive battle for the Championship between a slew of young drivers — but it could be very likely that the competitors struggle in the middle of that break. While many open-wheel ladder drivers compete in multiple regional series, some may not. Some may have F1 Academy as the only series on their list. That leaves them out of the car for months before the most crucial event of the year, and I think anyone who experienced a few months of summer break as a kid knows how rusty you can be getting back into the swing of things on the first day, even if you've stayed on top of your Cool Math Games and summer reading list during the time off.
And that gap is only going to be exacerbated by the fact that many people remain skeptical of women drivers. Putting them on track in front of an F1 crowd and asking them to get up to speed in order to race for a future feels almost cruel.
I don't want to sound like I dislike everything the series stands for. I'm a huge fan of the fact that each team in F1 Academy already exists in another F1 ladder series, offering women a chance to build the connections necessary to progress. But I'm just not getting my hopes up.