Fast food companies have a long-standing relationship with people on the road who want a place to stop to fuel up their vehicles while also fueling themselves with a meal, snack or beverage. As the world attempts to electrify its cities and countries, the fast food giants want to, again, cash in on the experience, by pivoting to include EV charging stations at their stores. Subway restaurants is the latest to take on the potentially lucrative pairing.
We reported last October that the EV startup ChargeNet had announced its partnership with Taco Bell to install chargers at their restaurants. Now, Subway is getting in on the action. Tuesday, the company announced its plans to build what it calls Subway EV Charging Oasis at locations across the U.S.
These oasis charging parks will feature amenities like wifi, restrooms, green spaces with playgrounds, and canopies with picnic tables. And EV drivers won't take a big hit to their wallet to charge either with Subway saying the EV fast chargers would be capable of charging an EV to 120 miles of range in 17 minutes for just $20.
The $5 sandwich brand is partnering with two EV startups, GenZ EV Solutions and RED E Charging, to build these charging parks. Subway says the startups will run the charging side of things, providing everything from maintenance and operating expenses to charger uptime and reliability.
Mike Kappitt, Chief Operating and Insights Officer of Subway said the Oasis will be a win for everyone, from the planet to EV drivers to the company's franchise owners. "We're constantly exploring new ways to innovate and exceed our guests' expectations for a high-quality, convenient experience. Our partnership with GenZ EV Solutions is a win for our guests, our franchisees and our planet, creating a dedicated space for drivers to charge their vehicle while enjoying their favorite Subway sandwich" he said.
G/O Media may get a commission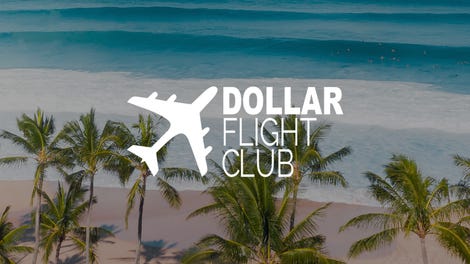 97% off
Dollar Flight Club Premium Plus (Lifetime Subscription)
While details of the Oasis remain scarce, there is one question that needs to be answered: Just where does Subway plan to put these parks? I'm not sure about anyone else, but I've never seen a stand-alone Subway location. They're usually always attached to or inside something else like a shopping center, and adding a charging plaza to those locations seems, difficult. I reached out to Subway for more information and will update this post when they respond.