Electric bikes are great for so many reasons. They make cycling into the office much less of a chore, they take the pain out of any uphill climbs on a weekend ride and, if you're riding some high-spec electric road bike, they can make you feel like a fully-fledged peloton rider. But, they have a big drawback over "regular" bikes: they're expensive.

In case you missed it:
To try and combat the cost increase of an e-bike versus an "analog" model, Denver launched a series of rebates for anyone looking to buy an electric bike last year. The program saw the city offer up to $1,200 for anyone looking to buy an electric bike, an additional $500 was also available for anyone considering a cargo bike.
The rebates launched last year and now, a year later, the city has released a report investigating the impact the program has had on travel habits in Denver.
The big finding was that 71 percent of respondents to a survey about e-bike ridership following the rebates reported using their gas-powered cars less than they did before they bought their bikes. What's more, those surveyed said they rode their bikes an average of 26 miles per week, which replaced 3.4 round trips on average.
G/O Media may get a commission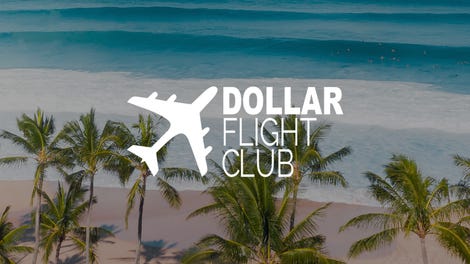 97% off
Dollar Flight Club Premium Plus (Lifetime Subscription)
But what does this switch to electric bikes mean for emissions in the city? Well, according to the research carried out by Ride Report, operational emissions for e-bikes are equivalent to one percent of the CO2 released by ICE vehicles. They also emit just three percent of the CO2 of EVs.
As a result, the switch to electric bikes brought about by Denver's rebate program has saved 0.94 pounds of CO2 per dollar spent, according to Ride Report. In total, the report says it prevented 2,040 megatons of CO2 from being released per year.
Now, it's hoped that positive results like this will encourage other cities and states to launch similar programs to get people out on their bikes.
"We believe you can't fundamentally grow what you don't measure," said Ride Report CEO Michael Schwartz in a press release.
"The work to popularize and eventually normalize biking for transportation requires changing hearts, minds, and dollar signs. That's why we're committed to delivering more data to policymakers, agency staff, advocates, researchers, and the industry overall in the work to legitimize the power of ebike incentive programs."
As well as Denver, e-bike rebate programs have been launched in several other places in the U.S. So far, these include Vermont, which became the first state to launch a rebate program, and Oregon is considering launching its own e-bike incentives.