Every article on EV charging infrastructure tends to revolve around three things; we whine about charging speed, charging infrastructure reliability, and charger location. All three of those things are important, but it seems like the conversation overlooks one big thing: How to pay for the charge itself. A string of mishaps while attempting to recharge an Ioniq 5 on a long journey had me wondering: Why is recharging an electric car so damn hard in America? With the U.S. EV infrastructure in its current state, it's hard to picture people switching to EVs en masse if it remains this hard to pay to recharge.
In case you missed it:
It all started with a vintage chair. I'm pretty sure Mark Zuckerberg had been eavesdropping on my DMs and noticed me complaining that I could find no cute furniture for my new apartment. Through the magic of the almighty Zuck, a small antique reseller in Dayton, Ohio came up on my Facebook feed. She was selling the cutest, kitschiest yellow vinyl chair from the 1960s that just so happened to be the perfect size for both my living room and the cargo area of the Ioniq 5 I was reviewing. It was a no-brainer; I paid the seller and then, two days after our first message, we'd set up a time for me to get the chair from the seller's storage unit.
From my front door in Columbus, Ohio, to the seller in Dayton was not quite 66 miles. The Ioniq 5 had about 48 percent battery life left and showed 98 miles of range, more than enough to get to Dayton. But that 98-mile projection would drop pretty quickly, as the route was mostly fast freeway driving. The Ioniq 5's efficiency at those speeds in colder temperatures wasn't all that great, but whatever; calculations showed there was enough range to get the chair and find a DC fast charging station.
As I drove, the rangeometer adjusted its predictions. The Ioniq 5's 98-mile range was realistically closer to 80 miles, but that was okay. There was plenty of juice to make it, though I did wonder if I should stop and charge first so I didn't arrive without enough left to make it to the next charging station. I believed it would be okay; the Electrify America app said there was a charging station only five miles away from where I'd be picking up the chair. Also, I was already running late and I didn't want to inconvenience the seller any more than I already had.
G/O Media may get a commission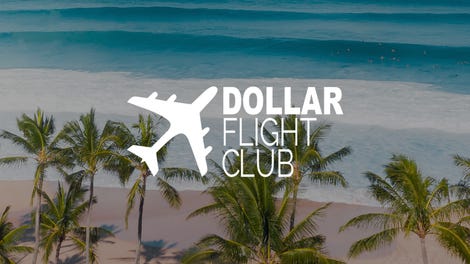 97% off
Dollar Flight Club Premium Plus (Lifetime Subscription)
Sure enough, the Ioniq 5 arrived at the seller's location with a 9-percent battery and an indicated 17 miles of range.
"Ah, time to navigate to the Electrify America station that's five miles away," I said to absolutely no one. I had driven more than an hour on the freeway to a location miles away, and now I would recharge at lightning-fast Electrify America speeds and be home before lunchtime. I was triumphant. I had proven all the EV haters wrong. Driving and charging an EV is just as effortless as driving a gas car!

But it looks like those EV critics have hands. Imagine my surprise when I opened the Electrify America app to find the nearest charging station had not yet been opened for business. Although it's listed in the app as a regular-degular station, clicking on the location reveals a "Coming Soon" notice. Why on Earth was this in the app?
When I got home, I reached out to Electrify America to ask about this experience. An Electrify America representative wrote me back, noting that "If you are signed into our Pass and Pass+ memberships on the App, the stations that are Coming Soon are shown — which was the case with the (Dayton) Meijer store station. However — you are correct that it is not showing that way on the App when a person is not logged into one of the memberships. We are checking on that. Sorry if it was an inconvenience for your travel.

I'm certainly glad to have an explanation, but that information wasn't of much use while I figured out what to do next in Dayton.
Down but not out, and not interested in being stranded in Dayton, I opted to navigate to the nearest Level 2 charging station, at a AAA office about 7 miles away. At least I could get lunch nearby, work a little bit, and after the Ioniq 5 had recharged enough, drive to the Electrify America fast-charging station on my way home.
The AAA charger wasn't cooperating. The Level 2 charger, operated by Blink, could be activated by the app or via a QR code on the station. When I arrived at the station, my app refused to connect to Blink's servers. Scanning the QR code didn't do anything but take me to Blink's website, which had no way to log in to an account, initialize a charger, or pay for the charging service.
I was stuck with an EV at a charger that wouldn't work. There were about 12 miles of range indicated on the Ioniq 5's dash — not enough to risk driving to another Level 2 charger that might not work. Were Blink's servers not working? Was something wrong with my phone?
No, it was dumber than that. Turns out, Blink replaced its app in late 2022 and the version installed on my phone was deprecated. There was no announcement when Blink switched apps, and even if there had been, I wouldn't have known, as there aren't many Blink-branded stations near my house. Eventually, I got that sorted and charged the Ioniq 5 enough to make it to an Electrify America station, where I got enough juice to make it home.

Somehow, the story doesn't even end there. A day later, the logic board in my iPhone died, making my phone a brick. Thank god for AppleCare, but as I pulled up to the mall, I realized I couldn't even take advantage of the free charging stations. They were ChargePoint branded, and therefore use an RFID tag that is saved in your Apple Wallet. As I couldn't use my Apple Wallet, I had no way to initialize charging.
I know this unusual comedy of errors probably seems silly to most EV enthusiasts, who will no doubt claim that what I've experienced is no big deal. I'll even agree — it was as amusing as it was actually frustrating. But I'm not just complaining to validate my own experiences and feelings. This is a real problem that must be addressed if we want car buyers to adopt the EVs that automakers are so swiftly introducing.
Gas stations are a known quantity, and accessible just about anywhere there are roads. It's simple to swipe a card or pay in cash, fill up, and leave. But as it stands, EV charging involves a series of convoluted steps with finicky apps that don't work consistently. The older driver who has the money to buy an EV likely won't be tech-savvy enough to waste time fooling around with apps that suck ass. As EVs make their way into the driveways of tech-dumb average joes, it's high time that someone should ensure the EV infrastructure is both functional and easy enough for even the most computer-illiterate driver to use. Regular people aren't going to put up with broken apps and bad UX. If EVs stay this hard to use and recharge, they'll just continue to buy and run their easy-to-use gas-powered cars.
Come on, y'all. Just install a card reader on the front of the machine and call it a day. It's not that hard.