There are some signs that the 2023 car market will be an improvement over last year. While you don't want to get too excited yet, some automakers are bringing back rebates and special finance offers to help move inventory. However, it's critical that you run the math before jumping on any "special" loan offers.
While inventory seems to be improving for certain automakers, interest rates remain on the high side. The days of zero-percent financing for 60 months or more aren't likely to come back any time soon. In fact, some of the finance "specials" that are being advertised right now are downright terrible, and buyers would be wise to run their own calculations.

For example, Jeep has a finance offer that applies across most models for an appalling 7.26 percent for 60 months. In some cases, the automaker is even offering a rebate to encourage customers to take that high-APR loan. Why anybody would jump on that offer is a mystery to me.


Let's dig into the numbers on this offer for a Gladiator Sport at $37,565. After the $2,500 rebate, the net price comes down to $35,065. Running the numbers, over the course of the loan, a buyer would pay $6,853 in interest!
G/O Media may get a commission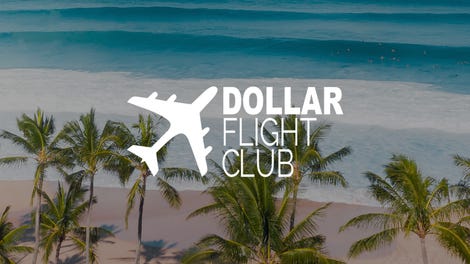 97% off
Dollar Flight Club Premium Plus (Lifetime Subscription)
Jeep is also offering a "cash" rebate of $2,500 on the same Gladiator. From a dealership's perspective, "cash" doesn't necessarily mean you roll into the showroom with a suitcase full of greenbacks — a "cash" buyer is anybody who gets funding from a non-dealer organization, like a credit union or personal bank.
Lenders like Navy Federal Credit Union and Bank of America are advertising new-car interest rates ranging from 4.74 to 5.39 percent. So let's say you were to secure a loan with a nice, even 5 percent APR and utilize the same $2,500 rebate on that Gladiator. Here's how the numbers shake out:

That's an interest cost of $4,683, which means a savings of $2,170 over the course of the loan. And this comparison is for a base-model Gladiator — it's not unheard of for folks to drop $50,000 or more on a well-equipped Jeep. At 7.26 percent for 60 months, that's a total interest payment of $9,772 if you use Jeep's financing, compared to $6,613 using a 5-percent loan.

While it may be obvious that a higher APR equals a larger loan cost, far too many buyers focus only on the monthly payment amount and not the total cost over time. In the case of that $50,000 Gladiator, the monthly note on the 7.26 APR is $996 compared to $943 for the 5-percent APR loan. Those numbers seem a lot closer than the $3,000 difference you'd rack up over five years. Your best defense against paying too much for a car payment is a calculator, and now more than ever, it really pays to shop your loans around.

---
Tom McParland is a contributing writer for Jalopnik and runs AutomatchConsulting.com. He takes the hassle out of buying or leasing a car. Got a car buying question? Send it to Tom@AutomatchConsulting.com