Thieves stole five pricy pieces of art from a locked truck in a hotel parking lot in Boulder, Colorado, last month.
Someone made off with the art while the folks transporting it slept in their hotel rooms. The unknown person cut the padlock on the truck and made off with several tools and five pieces of art, valued at more than $400,000, according to Boulder police.
The cops included some images of the missing art, which seem to all come from the Taos Society of Artists — a short-lived artist organization out of Taos, New Mexico in the early 20th Century. They depict little slices of western American life, just as that life was almost done completely disappearing.
You might think: why the heck are paintings with such high valuable left in a parked truck overnight in the first place? It turns out, high-end art is not as securely transported as you'd think.
In 2006, for instance, a fine arts services company in Florida hired ex-conn Patrick McIntosh to drive truckload of multimillion dollars worth of art to New York, the New York Times reports. Instead, McIntosh took off with the art, which was later found untouched in a trailer park in Gainesville, Florida. That same year a 228-year-old painting meant for the Guggenheim Museum was stolen from a truck in a similar hotel parking lot in Stroudsburg, Pennsylvania. In 2016, $250,000 worth of paintings were stolen from a trailer parked on a LA street.
G/O Media may get a commission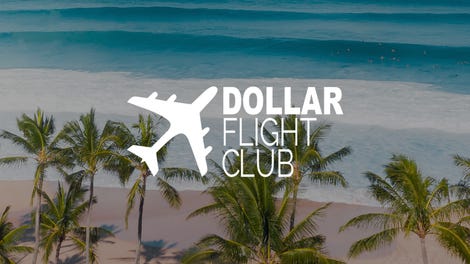 97% off
Dollar Flight Club Premium Plus (Lifetime Subscription)
Theft from vehicles is a known problem that collectors and museum directors take steps to prevent. From the arts magazine Observer:
Take, for instance, this weird historical quirk: the artist who has seen the highest number of his works stolen is Nick Lawrence. Talented, but hardly the household name like the others at the top of this unfortunate list, Lawrence saw 557 of his works go missing virtually at once, when they were moved without his permission from the location where they had been stored. It is unclear what happened to the works once they were taken off-site.

More recently, three hooded thieves in Madrid knew exactly what they were doing when they stole a truck filled with 28 paintings, including works by Picasso, Fernando Botero, and Eduardo Chillida, from a warehouse.

Though lending institutions always seek insurance when loaning a valuable piece to another museum for a show, the protocol for securing the works can be as varied as the works themselves. It's not unusual, for instance, for the transport company's truck to be marked with its corporate name—a clear indicator to knowing thieves that art is in tow. Further, it would be a mistake to assume that the drivers and their partners are armed. They aren't trained security personnel; they're trained art handlers.

Fortunately, responsible art institutions often use a "chase car" for the more valuable works. This ensures that the art handlers go where they are supposed to, and that should something nefarious happen, an extra set of eyes are available to track movement until law enforcement can arrive. Clearly, the future of art transit security will rely heavily on small, hard-to-detect GPS devices in the moving trucks and in the packing equipment. Thieves might be able to make a quick getaway, but they can't outrun a satellite.

New career goal: Become a chase driver protecting major works of art while in transportation. Stranger things have definitely been stolen from trucks, like those human heads that went missing from a truck in Denver last year.