Lynk & CO sells cars in China and Europe, starting with the 01, along with a few other models in different segments, intriguing mostly because Lynk & CO is owned by Geely, which also owns Volvo and Polestar, two very good car companies. Lynk & CO makes cars for people who don't care about cars, and also hasn't been worth thinking about much, because it isn't sold in the U.S., though according to Lynk & CO's CEO, they have plans to change that.
That's because Lynk & CO are working on their first full-electric, a car they say is also being made with U.S. regulations in mind. That car, according to Automotive News, is intended to take over for the 01, which is a plug-in hybrid; the new all-electric is being readied for 2024. What makes Lynk & CO a bit different as a proposition — aside from providing you with a car — is that they are all-in on subscriptions.
From Auto News:
"There is still some work to be done but [U.S. entry] is definitely very high on my agenda and I am sure it will work here," [CEO Alain Visser] said.

For U.S. sales, Lynk & CO will use the same subscriptions strategy it has used to achieve sales of about 28,000 cars in Europe last year.

[...]

Lynk & CO has separated its global business strategy from that of China, where the company operates as traditional car set up with around 350 dealers.

In Europe, almost all its sales are subscription-based with customers paying 550 euros a month for the 01 with the opportunity to cancel with a month's notice.
Paying roughly $600 a month for an all-inclusive car subscription was basically the premise of Care By Volvo, which hasn't seemed to go so hot for Volvo here in the States, but I'm not sure that's proof of anything, as subscriptions seem to come and go in the car world. Further, that might be the least of Lynk & CO's problems in coming to the U.S., because there are issues in getting the new EV to comply with American regulations, but then there are issues doing the subscription thing, too, because of franchise laws.
The brand would need to work out how to navigate U.S. selling laws for its business model, which assumes most customers conduct transactions online. Lynk & CO remains the owner of the vehicle throughout the subscription.

Visser said the U.S. franchise laws are "insanely complicated."
The more the merrier, so I hope Lynk & CO can figure all this shit out, but I also wouldn't be surprised if they quietly gave up. They would be far from the first to think that selling in the U.S. is a fantastic idea, up until you try to actually do that.
G/O Media may get a commission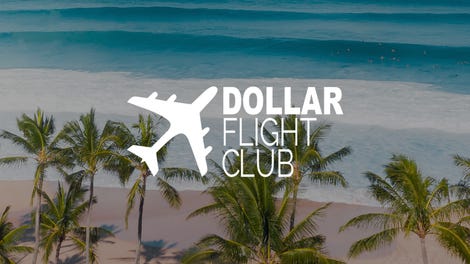 97% off
Dollar Flight Club Premium Plus (Lifetime Subscription)