The 2019 Lexus ES will keep that snarly spindle grille, but otherwise it's shaping up to look like an alright car. And Lexus claims that it has the world's first, production-ready Digital Outer Mirrors. But only in Japan. Blame America's outdated regulations for this one.
Now, this isn't a totally new idea. Audi has explored it before with the E-Tron SUV concept and the Volkswagen XL1 had them, but the ones on the Lexus are supposedly the first ones to make it to production on a Real Car.
The car will have small cameras in the place of traditional wing mirrors that transmit the images onto five-inch display monitors, located at the base of the A-pillars. So, you theoretically wouldn't have to look anywhere different.
G/O Media may get a commission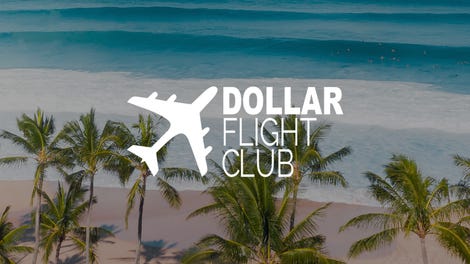 97% off
Dollar Flight Club Premium Plus (Lifetime Subscription)
Lexus says that one of the advantages of its digital system is that the cameras are shaped so that rain and snow won't block the lens and obscure the driver's view. What's more:
The system automatically enhances the corresponding area―left, right or behind―when the turn signals are activated, or when the transmission is put into reverse. The view of areas around the car can be manually enhanced by the driver to obtain complete peripheral awareness of the area around the vehicle.
By reducing the size of the wing mirrors with the cameras, visibility through the front windows should be largely improved. Wind noise into the cabin should also be decreased.
I'd imagine these wing mirrors to function similarly to Cadillac's camera-using rearview mirror. That took a little getting used to, and I found that if I got snow or dirt on the car, the lens got blocked. Hopefully that won't happen with the Lexus.
And yes, this is in Japan only. Probably because they don't pass regulation here. Yet. American car safety regulations are always slower to adapt than other markets. And as the The Institute of Electrical and Electronics Engineers' publication Spectrum noted back in 2014, while rearview backup cameras are now mandatory, the jury seems out on how best to get drivers to adapt:
But, the real challenge according to Fitch is trying to determine where to place the display in the vehicle so that there's a seamless transition from driving a vehicle with a display and then without it. He doesn't want drivers to depend on displays and forget how to drive vehicles without cameras.

Reimer, too, is concerned about reeducating drivers who learned to drive with traditional mirrors.

"Just sticking a camera in there and not educating people how the best effective way for them to use that information is an issue we still need to conquer," he says. "We're capable of changing the technology faster than we are capable of changing the driver today."
Maybe someday. But for now, only in Japan.
(h/t to Daniel Golson's very excellent Twitter.)