The Fédération Internationale de l'Automobile, the governing body for Formula 1, among other racing series, said in December that it would be banning drivers at all levels from making political statements, which was met with derision but also questions about how it would be enforced. Lewis Hamilton finally weighed in on the matter Wednesday, saying that he plans to simply ignore the ban.
Hamilton spoke at the unveiling of Mercedes' new very black 2023 car. According to The Guardian:
"Nothing will stop me from speaking on the things I am passionate about and the issues that there are," he said. "I feel the sport does have a responsibility still, always to speak out on things, to create awareness on important topics particularly as we are travelling to all these different places. So nothing changes for me."
Hamilton also said he would even take a points deduction if it came to that.
"It would be silly to say I would want to get penalty points for speaking out on things but I am still going to be speaking my mind," he said. "We still have this platform, there are still a lot of things we need to tackle. The support of [Stefano Domenicali, Formula 1 CEO] has been amazing and all the drivers have been very much aligned on freedom of speech."
G/O Media may get a commission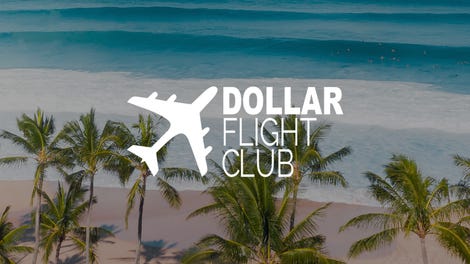 97% off
Dollar Flight Club Premium Plus (Lifetime Subscription)
George Russell, Hamilton's teammate at Mercedes, also gave a fun quote, saying, "We are not going to limit our views or our thoughts because of some silly regulation," while Lando Norris, who drives for McLaren said Monday that drivers aren't school kids and that he would be ignoring the ban too. The Guardian says that there is "apparently united driver opposition," as it doesn't seem like there is an F1 driver who is for the restrictions.
Meanwhile, the FIA has said that it will give more guidance on the matter at some point. It'd probably be best if they didn't and just moved on and pretended like this whole thing never happened.