"And so now! A French driver in a French car with a French engine on French tires is leading the French Grand Prix," Murray Walker said on the 47th lap of the 1979 French Grand Prix. Jean-Pierre Jabouille would go on to win that day in Dijon for his first Formula 1 victory, Renault's first F1 victory, and the first F1 win for a turbocharged car. Jabouille, 80, died on Thursday, according to reports. Jabouille would win only once more in F1 — in Austria in 1980 — but the 1979 victory in a notoriously unreliable Renault cemented his legacy.
You can find video highlights of the 1979 French Grand Prix here. (Formula 1 doesn't allow some content to be embedded.) You can see Jabouille take the lead starting at 5:00, and then, around 6:50, you can see what might be the most thrilling battle for second in Formula 1 history, as Jabouille, far ahead of Gilles Villeneuve and René Arnoux, cruised to victory. And here's a shorter version of that in French:
Jabouille described in an interview in 2019 the side eye that turbo engines were met with at the time.
"There was a lot of scepticism in the F1 in the early days about the use of turbos. Lots of jokes were made about it, particularly among the other teams - the competition did not believe in it at all. Perhaps there was every reason for that at the time. Only in the middle of the straights, engine power was optimally available while in the bends there was nothing at all. The engines ran great under cold conditions, in hot weather they were hopeless."

"Renault's development of the turbo engines started in 1972/1973. Initial tests were carried out with one large turbocharger (RS01), but soon two small turbos, with a much-improved response time (from the RS10-on) were used. We were also slowly but surely gaining benefits of improved streamlining. When I drove a turbo powered Renault RS10 over the finish line as the winner during the French Grand Prix in 1979, that gave a full French victory: a French driver in a French car on a French circuit and on French tires. We were very proud!"
The jokes, it should be said, weren't unwarranted, as Renault's turbos in the early days were highly unreliable. Jabouille retired from all but one race in 1977, from nine races in 1978, from ten races in 1979, and from eleven races in 1980, the season when he crashed at the Canadian Grand Prix and broke both of his legs.
"I broke both my legs and then had troubles with both legs and knees. At that time, a driver was positioned very much in the front of the car, which meant that you were hit even in the slightest collision. I remained in the car for 30 minutes after the crash took place."
G/O Media may get a commission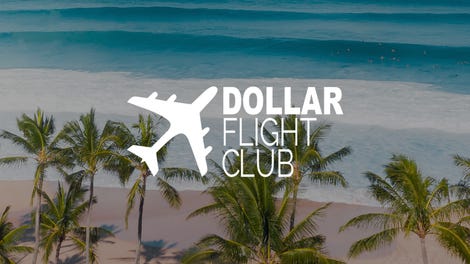 97% off
Dollar Flight Club Premium Plus (Lifetime Subscription)
He would never be the same again, attempting only five races in 1981 before calling it quits in Formula 1 for good. Still, Jabouille's point had been made in Dijon, and turbocharged engines dominated the 1980s before getting banned in 1989.
Alain Prost took to Instagram to share his regrets:
"A black year for French F1 and a great moment of sadness even today! RIP Jean Pierre! You've been a true friend and mentor in my beginning! Your advice and analysis were very valuable to me. French Motorsport owes you a lot! You deserved so much more. We must and will remember you as a pioneer, a man with outstanding frankness and sincerity! Hugs to you"
The BBC also printed a statement from Alpine, Renault's current representative in F1:
"A humble racing driver, brilliant engineer and a pioneer of our sport. Jean-Pierre was a true racer.

"He spearheaded Renault's journey into F1 in 1977 with his resilient and dare-to-do attitude. He was Renault's first Grand Prix winner in 1979, a landmark moment in Renault's journey in Formula 1.

"His determination and dedication to succeed inspired many, and these values remain central to the current team in its now blue colours of Alpine.

"We are where we are today because of Jean-Pierre and his legacy lives on."