John just moved to New Jersey from New York City and had the quick realization that one car is not going to cut it for a suburban family. He has a modest budget but wants an SUV on the nicer side that can hold him over for a few years until he can splurge on something better. What car should he buy?
(Welcome back to What Car Should You Buy? Where we give real people real advice about buying cars. Do you want us to help you find a car? Submit your story on our form.)
Here is the scenario:
It was about 48 minutes after moving from NYC to the tree lined streets of suburban New Jersey that we realized one car isn't going to be enough (even when it's a most excellent Volvo V60 Polestar) and we need a second one.

Housing market being what it is, we basically spent all our money on the house so we can't afford anything spectacular….for now.

We're looking for something decent gas powered SUV that we can count on for a year or so while we rebuild our finances and then afford the more pricey luxury performance EVs of our dreams.

Essentially we want an SUV, the missus wants to be riding high. Prestige brand. Don't need the latest gadgets, just need it to be safe for the sake of the little ones, and as reliable as one can expect a $20k car with too much mileage to be…

Doesn't need to be a 3-row. Our family is still small, (2 adults, 1 au pair and 1 baby is the max this vehicle would ever need to hold).
Quick Facts:
Budget: about $20,000
Location: Glen Ridge, NJ
Daily Driver: Yes
Wants: Luxury brand, SUV, reasonably priced
Doesn't want: Something too small
Expert 1: Tom McParland - Safe And Sturdy
G/O Media may get a commission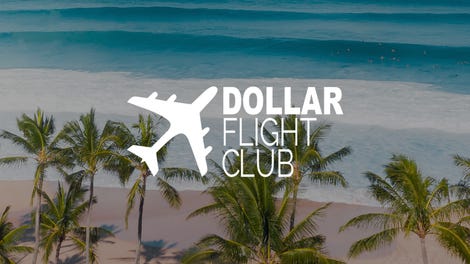 97% off
Dollar Flight Club Premium Plus (Lifetime Subscription)
John, I fully support the idea of a "hold me over car" to get you through this transition period. The real estate market is no joke, and you have to prioritize your budget. However, that doesn't mean you can't get a quality SUV even if you are only spending about $20,000.
You said you don't need it to be too big or have the latest tech, which puts you right into the Lexus RX market. These mid-size, two-row crossovers are arguably the sturdiest luxury high-riding car you can buy. While your budget means a car with some age on it, there are examples with reasonable miles that should continue to last a while. There are a number of sub-100,000-mile RX350s available, like this one with only 76,000 miles that seems to be right in your neighborhood, and it's being sold by a local Lexus dealer. I would suggest you avoid most of the North Jersey used car lots as they often have deceptive pricing and/or low-quality examples.

Expert 2: Collin Woodard - It's a Mercedes
The answer to a question like this is pretty much always "the newest Lexus that fits your budget." Lexuses are reliable. They're safe. They're dependable. There are a lot of good reasons to get a Lexus. But what if your wife doesn't want a Lexus? What should you buy then?
I present to you a Mercedes. It's more or less the same thing as the Lexus, except, it's a Mercedes. Sure, it's German instead of Japanese, but it's a two-row midsize luxury crossover with all-wheel drive. The IIHS also named it a Top Safety Pick+. Meanwhile, Tom's suggested Lexus was only a Top Safety Pick. Buy the Mercedes for your family's safety, John.
This 2016 Mercedes-Benz GLE 350 fits your budget, has fewer miles than the Lexus, is newer than the Lexus, and is more Mercedes than the Lexus. It's also new enough that it's not still badged as the ML 350 and offers some convenient features such as a surround-view camera system, heated front seats, and keyless entry. So while it may not have the latest tech, it should be enough to keep your wife happy until you upgrade to the luxury performance EV of your dreams.
Expert 3: José Rodríguez Jr. - The Badge from Stuttgart
John, as much as I want to recommend a two-door Land Rover Freelander with a manual transmission, I won't. Instead of that unicorn — which many will argue would be a nightmare — I'm going to suggest another luxury SUV that's likely to be more reliable than people give it credit for, a 2014 Porsche Cayenne.

The twist is that the Porsche Cayenne I'm recommending runs on diesel rather than gasoline, so it ought to be a bit more fuel-efficient than its stablemates from Stuttgart. If using diesel is not something you'd want, there are a lot of models to pick from among the same generation of Porsche Cayenne. It's just a matter of finding one that's been routinely serviced, and has a clean accident history report. It also depends on how far you're willing to travel.
As Tom suggested, a Lexus would be a logical choice, as well as any number of SUVs from Acura. Those brands are known for the luxury coat they apply to their Toyota and Honda chassis and engines. But I can't help think your Volvo V60 Polestar (great pick, by the way!) would look happier next to a handsome SUV from Porsche. The Cayenne is more robust than you'd think, and it would bring the ride height and prestige branding your family is looking for.
Despite the high-mileage heroes out there, the Porsche Cayenne is not some secret Lexus in terms of reliability. But even if it proves to be too much of a headache, a year of ownership isn't very long. You have a good exit strategy built-in, but be warned: You and the missus might end up liking the Cayenne so much, that performance EV of your dreams will be pushed back a little longer.
Expert 4: Lalita Chemello - Try American Luxury for a Change
Hey there, John. Congrats on the new house and escaping the concrete jungle to join the rest of us folks in suburbia! Anyways, after reading your backstory, I couldn't help but wonder why you really need a $20,000 luxury vehicle as a "tide over." Knowing what borrowing rates are on houses in this current market and seeing what you already have in the garage, why blow all that money on an older luxury brand vehicle with likely a ton of miles, and potentially expensive maintenance costs, just so you can buy another vehicle in a year or three?

My first thought was to suggest a Ford Explorer. Just over a decade ago, Ford did a major redesign on what was its halo SUV, and the resulting product, I've found to be incredibly sharp. The only downfall is that it is now classified as a "crossover," but that means better fuel economy. Also, regardless, it still checks the boxes you listed, and in the Limited trim, can feel every bit as luxurious as any of the suggestions above.
But then I looked to Ford's more expensive older brother: Lincoln. The Corsair fits nearly every one of your parameters, but is just a bit out of reach in terms of your price point. However, Lincoln has the MKX, which again, would check all the boxes. This 2017 MKX in Premiere trim is stacked with options, including remote start and memory seats. There's only 80,000 miles on the clock, and comes in under your budget at $17,995 — the $2,000 you save could pay for what little maintenance you might need on it. And because it's part of the Ford Motor Company, if anything happens to this six-year-old vehicle (which is newer than any of the vehicles my fellow writers suggested), it won't cost a fortune to fix. The nice thing is, because it is a Lincoln, there shouldn't be much to fix at all. All-around a great compromise, a great look, and sets you up even better for whatever expensive luxury performance EV purchase your heart truly desires.