Ron lives in Florida and has his 300ZX dream car along with a Toyota 4Runner. He makes some side money renting his rides on Turo and wants to add a third car to the fleet. It would be something that ideally splits the difference between the Z and the SUV, but he doesn't want to spend a lot of money. What car should he buy?
(Welcome back to What Car Should You Buy? Where we give real people real advice about buying cars. Do you want us to help you find a car? Submit your story on our form.)
Here is the scenario.
I already have 2 cars and am considering adding a third. I have a 1994 300ZX and a 2012 4Runner limited that I sometimes rent on TURO. I'd like another car that I could also rent on TURO, and that my girlfriend would be able to drive when not rented out. She can't drive the Z (stick shift) and is intimidated but the size of the 4Runner. I'd like to spend as little as possible since this is an investment more than a fun purchase, but as I do plan to drive this vehicle sometimes I would like to find something that isn't a complete penalty box to drive and spend time in. Really very open to suggestions on this purchase within the stipulations that it must be both TURO-eligible and something my GF would be comfortable driving.

Essentially I'm looking for small, automatic, reliable, and cheap to maintain. Must be no more than 10 years old and less than 130K miles. I don't want to spend any more than $15,000.







Quick Facts:
Budget: up to $15,000
Location: South Florida
Daily Driver: No
Wants: Small, reliable, automatic
Doesn't want: A penalty box







Expert 1: Tom McParland - I Know It Sounds Like Sacralige But…
G/O Media may get a commission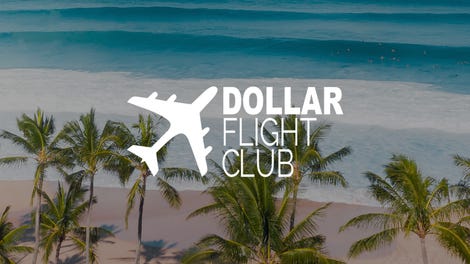 97% off
Dollar Flight Club Premium Plus (Lifetime Subscription)
Ron, you are renting cars to people in South Florida. The one time I rented a car in South Florida, it was a convertible, because that is what you do to enjoy the weather when you are in that part of the state, and I don't even really like convertibles. So it seems to me if you want to maximize profit for your rental gig you should get a car that would be in reasonably high demand that also checks all your boxes.
Once again, Miata is the answer but probably not how you want it. A two-pedal Miata is not likely your first choice, but it is reliable, small, easy to fix, manageable for the girlfriend, and you don't have to worry about anyone burning out your clutch. The challenge is going to be finding one with reasonable miles and under ten years old. Here is a white one at a used car lot that may or may not be legit, but it's worth a shot.

Based on some other ads on Turo it seems like you can rent this MX-5 from about $50 to $60 a day; that should add up quickly in Florida.

Expert 2: Andy Kalmowitz - Super Cooper
Ron, Tom is right. You need something with a roof that goes down. After all, that is the best type of vehicle there is, and there's no better place on earth to do it than South Florida. You need something that's stylish, fun, and won't be too much of a monster to maintain. My friend, I give you the Mini Cooper S Convertible.
This car is absolutely everything you're looking for. It's an automatic, yet it's still fun to drive. Just imagine dropping the top and cruising down the road with the wind in your (I'm going to assume) hair. Plus, everyone loves a Mini. You're going to have no trouble renting it out! It's small enough to fit in tight parking spaces, but with the roof down you can fairly easily load four people into it for a day of debauchery.
Because I'm such a nice guy, I found you one located near-ish to you in Tampa. It's a 2013 model with just a tick over 65,000 miles on the clock. It's got a clean CarFax with zero accidents, and all of this British driving pleasure can be yours for just $13,000. That'll give you a little wiggle room when the very British and German engineering has a bad day. Enjoy the Mini, Ron. I know your customers will.
Expert 3: Owen Bellwood - The American Way
It's true that the one thing missing from your fleet so far is a car with no roof. And, in that regard, you've had some good suggestions from my colleagues so far, Ron. But, and I can't believe I'm the one to say this, you should get something American. Specifically, you should add an ol' American muscle car to your garage to draw in anyone looking for a rental to cruise around Florida in - it'll be perfect.

You've got two options, really; there's either a convertible Ford Mustang or the roof-less Chevrolet Camaro. Both would be excellent for your needs. And in your budget, you can pick up a few that fit the bill: automatic, under 10 years old and fewer than 100,000 miles on the odometer. And, of course, these won't become a penalty box that's stuck on your driveway.
I've found a few options for you to consider, and this dark gray Mustang would be a good choice. But instead, you could get something like this bright yellow Camaro, which looks awesome. And sure, it might be a bit bigger than a Miata or Mini, but it will slot in nicely between the 4Runner and 300ZX to make you stand out nicely from the crowd on Turo.
Expert 4: Collin Woodard - Premium Convertible Experience
My colleagues are correct to suggest convertibles, but they all suggested the wrong ones. I mean, does Turo really need another Ford Mustang or Chevrolet Camaro convertible? In South Florida? And do you really want to deal with owning a Mini? I'm sure some people have a great ownership experience, but everyone I've ever known who owned one complained about the reliability and the repair costs.
What you really want is something a little more premium. Your customers want to be comfortable while they cruise around town with the top down. They want style. They want a Buick Cascada. Admittedly, the Cascada wasn't very popular when it was introduced, and it's not going to wow anyone with its performance. But who cares? It looks great, it's comfortable, it's more luxurious than the Camaro, and it's a convertible. What's not to love?
The lack of popularity also means you can get a Cascada with some money left over in your $15,000 budget. Here's one in Hollywood, Florida that's just under $14,000 with a hair over 100,000 miles on the odometer. It would be perfect for South Florida and for your growing Turo fleet.