Hyundai is trying its hand at the subscription game. In a bid to increase EV adoption, the brand is rolling out a new subscription service for its EVs called Evolve+, letting you borrow an electric Hyundai for a month as a way of testing the waters on EV ownership without committing to a purchase or lease.
Here's how it works. Using a smartphone app, subscribers search for vehicles in their zip code and get paired with a participating local dealer. Payment reserves the vehicle and they can head down to the dealer to pick it up.
Hyundai is billing this as a way to get people to test out EV ownership — for folks who might be curious about the EV switch but still on the fence, and not willing to commit to a purchase. "With no paperwork, no commitment and no long-term loan, Evolve+ is an optimal solution for the 'EV-curious' car shopper," Hyundai's vice president of product planning and mobility strategy Olabisi Boyle said in a press release. "We've prioritized simplicity and flexibility with the subscription process, allowing customers to place orders and renew on their own terms on their own time all via smartphone. We are hoping that by offering a subscription-based option, we will increase EV adoption and awareness as customers transition into an EV future."
G/O Media may get a commission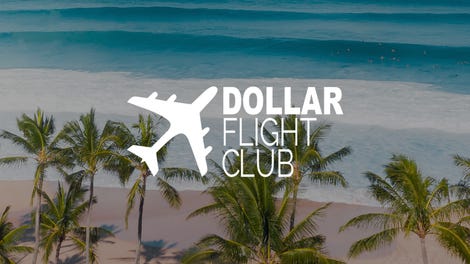 97% off
Dollar Flight Club Premium Plus (Lifetime Subscription)
Hyundai has configured pricing for Evolve+ to be cheaper than a long-term rental but roughly in line with a monthly payment on a financed purchase or conventional lease — though Evolve+ membership includes insurance, which is a nice perk. Monthly pricing starts at $699 for the Kona EV and $899 for the Ioniq 5 and includes 1,000 miles, insurance, roadside assistance, maintenance, and registration. Subscriptions are on a month-to-month basis but require at least a 28-day commitment. Hyundai says if buyers like the vehicle after subscribing and want to make a long-term commitment, they can transition into buying or leasing the vehicle with the assistance of the dealer.
Hyundai's Evolve+ program will initially be available in seven cities in six states, with plans to expand by the end of 2023. While this seems like a good idea for the EV-curious, here's hoping Hyundai doesn't run into any trouble implementing this. It's possible that dealers may see this as some kind of direct sales threat. An automaker-backed vehicle subscription was enough to inspire California Volvo dealers to get together and forced the state's DMV to ban Volvo's Care By Volvo subscription program, claiming it was a violation of the state's vehicle codes. But with Hyundai framing this as more of a trial run for prospective EV buyers — and a funnel into a vehicle purchase or lease — maybe dealers will be willing to play along.