Harley-Davidson, which makes motorcycles, has been, for the past several years, trying to change itself into a company with a long-term future. Or, at least, not a company that primarily sells V-twin-powered heavy bikes to an aging population. In this regard, there was both good and bad news on Thursday, when Harley announced its fourth-quarter 2022 earnings results.

The good news is that Harley took in $1.14 billion in revenue, which was higher than analysts were expecting, according to The Wall Street Journal, which in turn probably had a lot to do with Harley's stock price going up more than 10 percent today. Harley also said it had net income attributable to Harley of $42 million, a figure that the WSJ said was higher than analysts expected as well. (Who are Wall Street analysts and why do publications like The Wall Street Journal place so much weight on their opinions? I fear you've asked one question too many, friend.)
"As we conclude the second year of the Hardwire, Harley-Davidson delivered a strong finish to the year, with solid execution of our strategic pillars," is what Harley CEO Jochen Zeitz said in a statement. (What is the Hardwire? It is something like, uh, "do better.")
The bad news is that LiveWire, Harley's electric motorcycle division which it actually spun into a new company to go public by SPAC last year, is doing bad. Harley, for one, says it expects LiveWire to lose up to $125 million this year. Harley also said that LiveWire sold just 69 motorcycles in the fourth-quarter of 2022, a number that I initially thought was a typo. It says for 2023 it hopes to have up to 2,000 electric units.
For context, Harley said it sold around 19,200 internal combustion motorcycles in the fourth quarter in North America, with total units sold in 2022 down 12 percent from 2021, to 117,100, and sales were flat globally. Harley blamed part of their troubles on last year's production shutdown, which makes sense.
G/O Media may get a commission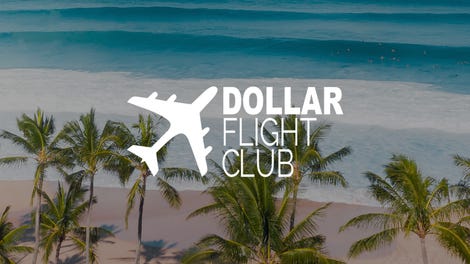 97% off
Dollar Flight Club Premium Plus (Lifetime Subscription)
Harley also said that they would be reporting LiveWire results separately from Harley results, even though Harley has an equity interest of 89.4 percent in LiveWire. That will at least make it easier to see which parts of the company are working or not, but a part of me wonders if Harley is really looking forward to reporting that LiveWire is selling dozens of electric motorcycles each quarter. Just dozens, I say.