General Motors is reportedly in the midst of cutting about 500 executive-level and salaried jobs. The news, while bad on its own, stings even more since it's a reversal of course from what GM CEO Mary Barra said just a month ago. She stated that the automaker was "not planning layoffs," according to The Detroit News. It's being done as part of an effort to achieve $2 billion in cost savings over the next couple of years.
The move also comes during a time where GM is reportedly seeing some really strong profitability. The outlet says it may be signaling "the evolving impact of electrification on legacy automakers like GM." The exact number of layoff hasn't been specified by GM just yet, but as of December 2022, the automaker apparently had about 86,000 hourly employees and 81,000 salaried employees (the ones impacted by these cuts) worldwide.
"Today's action follows our most recent performance calibration and supports managing the attrition curve as part of our overall structural costs reduction efforts," David Barnas, a GM spokesperson, told The Detroit News in a statement. "This action impacts a small number of salaried employees and executives globally."
GM isn't exactly the first to the party when it comes to white-collar layoffs in the automotive world. The outlet reports that last year, Ford laid off 2,000 salaried jobs and 1,000 contract positions in an effort to cut costs. Stellantis also reportedly offered a round of buyouts to some salaried employees, but it has stayed quiet on just how many. It all has to do with those two words that Boomer Doomers like to say: "economic uncertainty." Everybody is sure a recession is coming, and we gotta make damn sure it happens by cutting everyone's job.
The push to electrification is another big reason cuts like these are happening. It's an expensive task to reinvent your entire company for a different sort of product. The outlet reports that GM is currently using the bulk of its capital spending — between a total of $11 billion and $13 billion — on electric vehicles.
G/O Media may get a commission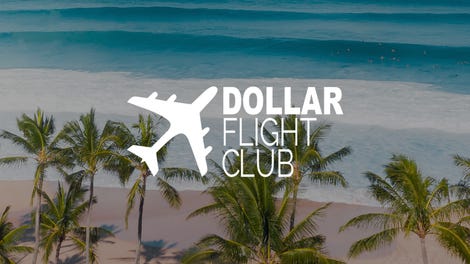 97% off
Dollar Flight Club Premium Plus (Lifetime Subscription)
"We continue to shift resources to EVs, with around 75 percent of our product-specific capital dedicated to EVs and AVs," Paul Jacobson, GM CFO said on a January 31st earnings call, according to the outlet.
GM is expected to start production of vehicles like the Chevy Silverado EV, Blazer EV and Equinox EV as well as the GMC Hummer EV SUV and Sierra EV in the coming year or so.