Federal investigators have determined that engineers of two commuter trains that crashed in the New York City-area were suffering from undiagnosed sleep apnea at the time of the incidents, according to reports released Thursday. The engineers have no memory of the crashes, the reports showed.
The similarities between both the Sept. 29, 2016, New Jersey Transit crash in Hoboken, New Jersey, and the Jan. 4 Long Island Rail Road crash in Brooklyn, warrant combining findings and recommendations from both incidents into a single investigative report that'll be released early 2018, the National Transportation Safety Board said on Thursday. The documents offer no final conclusions on the cause of the crashes.
But preliminary investigative documents the NTSB released show that engineers on both trains had undiagnosed sleep apnea at the time of the crash. People with the disorder stop breathing for periods of time, causing oxygen levels to drop, and lead to detrimental drowsiness, according to one of the reports.
The Metropolitan Transportation Authority started screening engineers for sleep apnea in 2015, following a fatal rail crash in 2013 in which undiagnosed severe sleep apnea was cited as a main issue. Screening for LIRR engineers didn't begin until April of this year, records show.
G/O Media may get a commission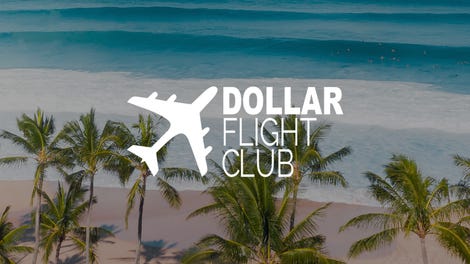 97% off
Dollar Flight Club Premium Plus (Lifetime Subscription)
Michael Bakalo, the LIRR engineer involved in the January crash, told investigators that he only recalled approaching the Atlantic Terminal in Brooklyn, before getting "lunged" out of his seat.
"Just at east end of the platform, just approaching the platform, and then unfortunately the next thing I, you know, was being lunged out of my seat and, what I know now was the, you know, impact," Bakalo said. "At that point I didn't know what the hell was going on."

The Brooklyn crash happened during the morning rush hour commute near the Atlantic Terminal in Brooklyn. It left more than one-hundred people with non-life threatening injuries after derailing near Track 6, when it didn't stop at the end of the platform.
The New Jersey crash last fall killed one person and left about 100 people injured, after it smashed through a wall at the Hoboken Terminal train station in the city of Hoboken. The AP reported that NJ Transit engineer Thomas Gallagher said he "only remembered looking at his watch and the speedometer, blowing the horn and ringing the bell before his packed rush-hour train slammed into Hoboken Terminal at more than double the 10 mph speed limit."
Dockets containing the publicly released records can be found here and here. The NTSB has scheduled a hearing on the incidents for Feb. 6.