After a really rough car market in 2022, there are some signs of improvement for buyers shopping for a new car this year. For some brands, inventory is improving and there are dealers looking to "clear out" older inventory. But just because you might see deals advertised under MSRP, doesn't mean discounts are really back.
For the longest time, it was almost unheard of to even pay sticker price on a "regular" car like a Nissan sedan or Toyota crossover, then the inventory shortages hit limiting supply. This created a market where sale prices above MSRP were common, and sticker price deal was usually the best-case scenario.
In the past few weeks, I have seen dealers start to be a little more flexible with their pricing. Cars like Kia Tellurides with markups that used to command upwards of $10,000 over MSRP were being sold with more "reasonable" premiums of $2,000 to $3,000. Some stores with less popular cars like compact sedans were willing to throw small discounts on the hood to get them off the lot. I've even started to see more stores advertise deals under MSRP, a sign that we may be returning to some kind of "normal" car market.

But not so fast, once you look at the details you find that these are just the classic "stealership" tactics used to get someone in the door only for them to find out the online price is not quite what they expected.

I was recently searching for an affordable manual sedan for a customer who wanted a commuter car with three pedals. I came across this VW Jetta listing in UT that seemed promising. A brand new Jetta manual advertised about $900 off.

G/O Media may get a commission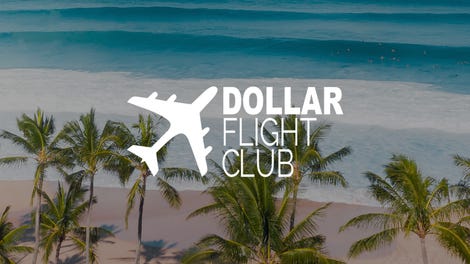 97% off
Dollar Flight Club Premium Plus (Lifetime Subscription)

Then I see the fine print (emphasis mine)
"Pricing is after a trade incentive of $1000 with Dealer Arranged financing of at least 90% of sale price, which may be through VW Credit at non-subsidized APR, required."
So if the customer doesn't have a trade there goes that discount, and it's combined with the classic move of offering a reduction but forcing the customer to take a high-interest rate thus neutralizing whatever upfront savings they got.

Then I came across what appeared to be an even better deal than the VW. A sporty Kia Forte GT manual with a whopping $2891 off the MSRP!
I've been in this game long enough to know that if it looks too good to be true, it probably is, especially if it's at a Kia dealer. Again the fine print lays it all out there (emphasis mine)-

" Pricing shown includes a $1000 customer discount for conventional financing with Horne through a lender of our choice. Rates based OAC Dealer installed items include but may exceed the following- Smart shield Paint and interior protection of $899, Window Tint of $799, Vehicle Theft Registration of $299, Dent and ding protection of $299, and 3 years of Prepaid Maintenance of $895. "
If a customer doesn't take the dealer's loan at what will likely be a bonkers high APR, that means the price of the car is $4191 more than the advertised price of $23,389 for a final price of $1300 over the MSRP.

These weren't the only offenders. I saw a "new" 2021 Elantra in Michigan at $3,000 off the MSRP and the dealer said it was the " LOWEST PRICED NEW ELANTRA IN THE COUNTRY." The car was a demo with over 7,000 miles and a minor accident on the CarFax! Sure, it might technically be "new" but to most buyers that is a pre-owned and previously damaged car.

I also came across this Renegade with what appeared to be Jeep discounts from the good old days.

Of course, the strategy of "rebate stacking" hasn't gone out of style. Unless a customer was a first responder with bad credit and a trade-in, they would only be looking at a $750 rebate and not the advertised $4,061

None of these dealer shenanigans are new and savvy shoppers know to be aware and look at the details. But buyers that have been so accustomed to markups and little movement might be tempted to rush to the showroom to snag a car at a big discount, only to find out the deal isn't what was really advertised. That is why it's always critical to request those out-the-door prices in writing before you make the trip to the dealership.

---
Tom McParland is a contributing writer for Jalopnik and runs AutomatchConsulting.com. He takes the hassle out of buying or leasing a car. Got a car buying question? Send it to Tom@AutomatchConsulting.com