BMW is earmarking €800 million, or $866 million at current exchange rates, to begin production of its upcoming EVs and batteries in Mexico. It might be more appropriate to cite current exchange rates between the euro and peso now that Mexico is becoming a hotspot of EV production. In that case, BMW is investing a veritable fortune of 16.3 billion pesos to make its "Neue Klasse" fully-electric vehicles.

The German automaker says these EVs will use newly-developed round lithium-ion battery cells. BMW designed these to increase energy density by over 20 percent, and to improve the rate of charge and overall range of its EVs by 30 percent. BMW plans to make the batteries in Mexico, hence the $866 million investment, per Reuters.
Over half the funds will be used to expand BMW's production plant in San Luis Potosí, where the BMW 3 Series, 2 Series Coupé and M2 are currently made. The plant will get a battery assembly center that'll cost BMW just over $540 million, while the remaining $324 million and change will go towards expanding the body shop and building an additional assembly line to install batteries made onsite.
The San Luis Potosí plant has been online less than four years, having started production in 2019, but BMW will begin expanding the site in 2024 to prep for its "EV push," as Reuters called it. BMW expects to ramp up battery production by 2027, and EV production is set to follow shortly thereafter.

G/O Media may get a commission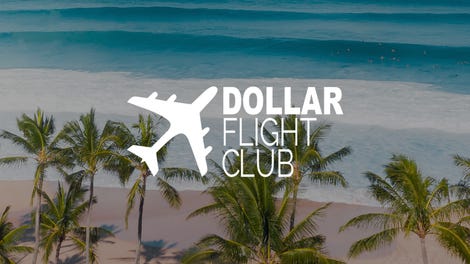 97% off
Dollar Flight Club Premium Plus (Lifetime Subscription)
The plant currently has 3,000 workers but the expansion will add another 1,000 — 500 of which will make batteries, while the other 500 will be on assembly lines to help build batteries directly into the vehicle structure of the new EVs.
But BMW is also spending billions more around the world to bolster its EV production. The blue-and-white roundel is investing $1 billion in the U.S. to expand its plant in Spartanburg, South Carolina, as well as $700 million to make a new battery assembly center close by in Woodruff. This is all part of BMW's plan to fully-produce six EVs in the U.S. by 2030.
The company is eyeing expansions in both Mexico and the U.S. to make sure its EVs qualify for federal tax credits, which must now be domestically sourced and produced in North America. BMW didn't specify where, exactly, it'll get the raw materials and battery metals needed, but mentioned that a portion of these will come from recycling (presumably) done at the battery centers of each plant.

Among the other "green" initiatives at San Luis Potosí is the use of renewable energy from a massive solar power installation, which BMW claims is the sole source of the production plant's energy. BMW added that the plant will switch from using natural gas to biomethane soon, and that it houses the automaker's first paint shop that produces no wastewater: any water used in the painting process is treated then reused.
That's a smart move, given Mexico's struggles with dangerously low water levels due to droughts. To be fair, northern states have been hit hardest by this, but if BMW is buckling in for the long haul in Mexico, then making the best use of its resources can't hurt. And it seems BMW is buckling in for EVs made in the country, along with many others, including GM, Ford and maybe even Tesla.