The W12 engine is one of the most unconventional powerplants in recent automotive history. Essentially two narrow-angle V6s merged together at the crankcase, it makes it possible to fit 12-cylinder power in a space not much bigger than you'd need for a V6. The W-configuration engine is a signature Volkswagen Group innovation, having appeared in 8-, 12-, and 16-cylinder forms throughout VW Group's many brands. Now, Bentley is announcing that it will end W12 production in April 2024, capping off an era that began in 2003 with the brand's first 6.0-liter twin-turbo W12.
Bentley said in a press release that, when the final W12 rolls off the assembly line next year, the company will have built more than 100,000 examples of the compact 12-cylinder engine. The British automaker also claims that, in the nearly 20 years since it began producing W12s, it has improved the engine's horsepower output by 37 percent, torque by 54 percent, and reduced emissions by 25 percent. 
But there's no room in Bentley's "Beyond100" sustainability strategy for a honking 12-cylinder. The company hopes to have its entire lineup "fully electrified by the start of the next decade," said today's press release, reducing fleet average emissions to zero grams of CO2 per mile. "Electrified," in this case, means hybrids to start, the W12 being replaced with V8s, plug-in hybrid V6s, and eventually, full EVs. Bentley is the last automaker in the VW Group portfolio to use the W12, so this is well and truly the end of the line for this engine.
Of course, the beefy W12 won't go out without a celebration. Bentley previously announced the ultra-limited-edition Batur, a hyper-expensive machine powered by the company's most powerful W12 yet, cranking out 740 horsepower and 737 lb-ft of torque. Just 18 examples of the Batur will be built, and as is usually the case with cars like this, they're all sold out already — which no doubt contributed to Bentley having its best year ever in 2022.
"Our progressive journey towards sustainable luxury mobility means making changes to every area of Bentley Motors," the automaker's chairman and CEO Adrian Hallmark said in a statement. "When we first launched the W12 back in 2003, we knew we had a mighty engine that would propel both our cars and the brand forward at speed. Twenty years and more than 100,000 W12s later, the time has come to retire this now-iconic powertrain as we take strides toward electrification — but not without giving it the best sendoff possible, with the most powerful version of the engine ever created."
G/O Media may get a commission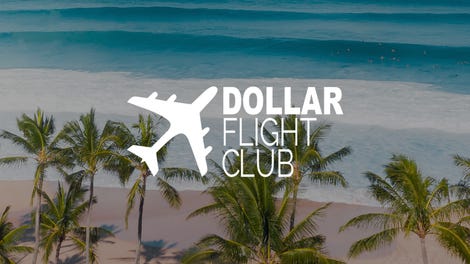 97% off
Dollar Flight Club Premium Plus (Lifetime Subscription)
While it's probably too late for you to get your hands on a Batur, W12 fans fear not: Bentley will still offer a limited number of 649-hp W12 engines in the Speed variants of the Continental GT, Bentayga and Flying Spur. "Demand for these final W12-powered Speed and Mulliner models is expected to be high," Bentley cheekily states in a press release, "and customers eager to secure one of the last ever 12-cylinder Bentleys should contact their retailer with equal speed."