The seller of today's Nice Price or No Dice Legacy GT says they are selling it because their wife doesn't drive stick. Rather than pointing out the obvious answer, let's look at what they're asking to make it gone.
Businesses come and go. Even those that seem to have the world on a string can come crashing down with little more than a moment's notice. I'm looking at you, Blackberry and TiVo. Saab, admittedly never wildly successful, suffered its final fate in 2011. Now, the only evidence of its existence is the still rabid fanbase and cars like the 2007 Saab 9-3 SportCombi we looked at on Friday. For fans of the brand, that 9-3 offered a lot of Saab's recipe for individuality. It also offered a six-speed manual. All that came at a cost, though, which was $11,995. According to 70 percent of you, that was still reasonable enough to earn the sporty Saab a solid Nice Price win.
Our last two cars — Friday's Saab and Thursday's Australian VW Squareback — were both manual-equipped wagons. That's a pretty notable run. You know what? Let's keep the theme going today. Call it a weekend-jumping three-pete.
This 2005 Subaru Legacy GT is a wagon and while it may not have six speeds like Friday's 9-3, it's got a five-speed stick so it'll do. This being the GT edition, that's mated on one side to a 250-horsepower 2.5-liter EJ255 pancake four and on the other by Suabru's tried and true AWD. That sounds like a recipe for fun. Or, at the very least, very sensible all-weather driving.
G/O Media may get a commission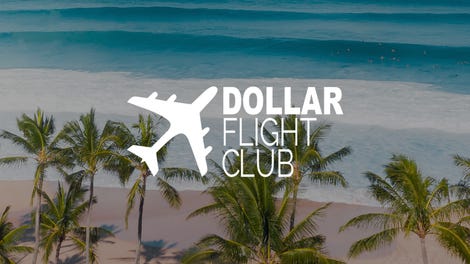 97% off
Dollar Flight Club Premium Plus (Lifetime Subscription)
This Subaru's five-speed stick seems to be the crux of the reason for its being for sale. According to the ad, the seller wants to get his wife a larger car with an automatic since she doesn't want to learn how to drive stick. Fair enough. Not everyone is stick-worthy or capable and we're not here to judge. Well, actually that's exactly what we're here to do, just cars not people.
With that in mind, let's have a look at this Legacy. At almost 20 years of age and with a modest mama bear-esque 107,200 miles on the clock, it's showing some wear and tear. The bodywork appears free of rust or evidence of major incidents, but it does have a couple of nicks and scrapes here and there. The monotone blue paint is accented by a set of handsome factory alloys that look in good condition. There's also a functional hood scoop that feeds the intercooler and offers the wagon a bit of visual flair.
Interior accommodations include leather seating surfaces, a full spate of power accessories, and automatic climate control. The lack of even a smallish Nav screen does belie the car's age, though. Based on the photos, the driver's seat and flooring appear to be where most of the action in the car has occurred.
The rubber floor mat in there may be protecting the carpet, but it's alarmingly loose and probably should be replaced with something a bit more form-fitting. Everything else in the cabin seems on the up and up and does not show signs of advanced age or major issues.
The same can apparently be said for the drivetrain as the seller claims the car to have "No issues. whatsoever." It's touted as having been "adult-owned" and "Unmolested 100% stock." It also comes with a clean title. We like all that.
The question on everybody's mind, though, is whether we like it $8,500 worth. That's the price tag set by the seller and it's now time for you all to weigh in with both comments and votes. What do you say, is this five-speed Subaru wagon worth that $8,500 asking as it sits? Or, for that much, would you suggest the seller just teaches their wife to drive stick?
You decide!
Washington, DC Craigslist, or go here if the ad disappears.
H/T to Paul T. for the hookup!
Help me out with NPOND. Hit me up at remslie@kinja.com and send me a fixed-price tip. Remember to include your Kinja handle.