Today's Nice Price or No Dice Spring was built by the Società Italiana Auto Trasformazioni Accessori (Siata), and is based on the drivetrain of the Fiat 850. It's as cute as can be. But, will its price mean that spring is in the air?
Yesterday, we discussed the plausibility of a 2002 Chevy S10 Crew Cab being an acceptable post-apocalyptic gadabout, based on the model's prominent, if short-lived role on the HBO drama The Last of Us. We also discussed whether it could plausibly be worth $7,400 to buy a salvage title S10 for that role. In the end (of the voting, not the world), that answer was no, as the Chevy fell in a decisive 65 percent No Dice loss.
When it comes to small cottage industry automakers, the end often comes, not with a bang, but with bankruptcy. That was precisely the case with the Società Italiana Auto Trasformazioni Accessori, the builder of today's 1970 Siata Spring.
Siata started out as a tuner and go-faster parts maker in the mid-1920s. Beginning in 1948, the company branched out into building a series of small Fiat-based sports cars. These proved modestly successful on the track, with a Siata SC006 reaching second place in the Sport 750 class at the 1949 Mille Miglia.
G/O Media may get a commission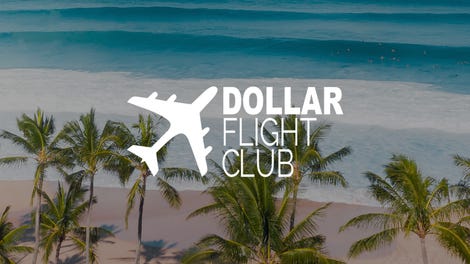 97% off
Dollar Flight Club Premium Plus (Lifetime Subscription)
Of course, there's never been much profit in building small-volume, small-sized sports cars. Especially not in economically-depressed post-WWII Italy. By the mid-1960s, Siata needed a larger volume car to sell to the burgeoning youth market seeking to shift from Vespas to automobiles. The Spring was its answer.
The Spring was introduced for the 1968 model year, with Siata basing the retro-styled car on the drivetrain and chassis of the Fiat 850 sedan. It would ultimately prove to be Siata's last automotive endeavor as the company filed for bankruptcy just two years later.
Remarkably, the Spring outlived its parent company by five more years as the tooling and rights to the name were bought by the Sardinian startup, Officina Realizzazioni Sarde Automobili (ORSA) which stumbled along with the car until the gas crisis finally killed it off in 1975.
This 1970 Spring is a Siata edition and looks to be in pretty solid shape. Not only that, but it comes loaded with not only a functioning convertible top, but side curtains and a full tonneau cover as well. Go try and find either of those anywhere else.
It's painted in two-tone silver and black, and both paint and the underlying fiberglass appear to be in serviceable shape. The wire wheels have seen better days and one is missing what appears to be a cap and a stud. All four (five if you count the rear-mounted spare) could stand refinishing. Also, those tiny tires will likely be hard to replace.
I'm not sure what's going on with the tail lamps, but those aren't likely what came on the car out of the factory. Normally, the Spring wears a pair of much smaller three-lens lamps, not these vertical bus-like units.
The interior is clean and while the dash looks a bit rough, at least the instruments are there. Those are also taken from the Fiat 850. Amazingly, this is a four-seater, with a small bench in back inviting those with little expectation for comfort to come along for the ride. Behind that lies the engine, an 843cc OHV four making all of 42 horsepower, giving the Spring a top speed of just over 70 miles per hour and a zero to sixty time of around 25 seconds. Yes, it's that slow. Get over it.
According to the ad, the car has a tad over 42,000 miles on the clock and runs great. The title, it is claimed, is as clean as the car. This would make for a quirky car meet entrant or a great little beach cruiser. Unless someone is into collecting off-brand old tiny sports cars like they are Pokémon, there's not much else that the Spring has to offer.
That's what makes its $8,500 asking price so interesting. Is that what such quirk should rightfully cost? What do you say? Is this funky little Italian worth that much cash? Or, does this Spring's price mean that now is the winter of our discontent?
You decide!
Los Angeles, California, Craigslist, or go here if the ad disappears.
H/T to Don R. for the hookup!
Help me out with NPOND. Hit me up at remslie@kinja.com and send me a fixed-price tip. Remember to include your Kinja handle.