Today's Nice Price or No Dice MK IV Jetta is arguably the best-looking in the model's lineage. This one looks to be in great shape too, but has a title that doesn't look so hot. Let's see what such contrasting factors may do to its value.
Over the past couple of decades, there's been a demographic shift in America. The long and the short of it is that people are having fewer children. That's a strong indicator for the fall in popularity of multi-row minivans like the 1992 Mazda MPV we looked at yesterday. Fewer kids mean less need for all those seats. At $4,500, our Mazda wouldn't break the bank, and that was a cheap enough price for a few of you to suggest potential buyers break out the checkbook. The end result was a solid 78 percent Nice Price win.
With that out of the way, I now want you all to read the ad for today's 2000 Volkswagen Jetta 1.8T and offer an explanation of the most likely scenario for how it got to this point. Wrong answers only.
You see, while a typically modest and unpretentious car model, this particular Jetta appears to be a bit of an enigma. First of all, it looks to be in excellent – near time capsule condition. Part of that can be explained by its impressively low (33,126) mileage, but that doesn't account for its 20 years of age. Most of us know that time wreaks havoc on VWs of this era.
G/O Media may get a commission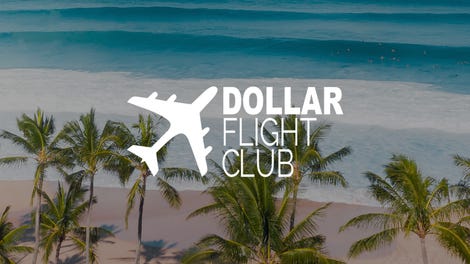 97% off
Dollar Flight Club Premium Plus (Lifetime Subscription)
The next oddity is in the drivetrain and the ownership history. Under the hood, this Jetta sports the 150 horsepower 1.8T and a five-speed manual transmission. The ad says that the car was "Driven by the elderly" which isn't usually the demographic for that kind of engine or pedal count. Also, who were these elderly infrequently driving it? Was it used as some sort of AARP shuttle?
The last issue is that, despite the car's seemingly immaculate condition and that impressive lack of miles under its belt, it currently carries a rebuilt title.
See? It's all kind of puzzling.
The seller dutifully notes at the outset that this Jetta is "not a vehicle for everyone." They then go on to list the car's bona fides — "Great Gas Economy, Heated Seats, Leather Seats, Sun Roof, and Brand New Tires" — and brags "this vehicle will outlast any new Jetta's with low miles."
Despite the salvage title, the car is listed as smogged, titled, registered, and carries current tags in the pics. The only real sign of age on the exterior is the brake dust built up between the spokes on the factory alloys. Other than that, there appear to be no dings, scrapes, missing trim, or obvious evidence of an accident repair.
The interior is likewise in stellar shape with no apparent wear on the seating surfaces or even the crummy soft-touch surfaces VW liked to put in their cars at this time. The drivetrain is claimed to have been dealer serviced and shouldn't really need much at such low mileage.
So, what do we make of this oddball Jetta? For someone looking for such a model, having missed them when they were new, this looks to be a strong option. But then there's that salvage title. Some insurers wouldn't cover the car based on that. I guess the best way to overcome that is to switch insurers and the only way for someone to have the incentive to do that is for the car to come with an appreciably-low price.
The price for this Jetta is $6,700. And remember, this is a vehicle that is not for everyone. Who it is for, I can't tell, but you need to vote on that price and let us all know your opinion on how the car got where it is.
What do you think? Is $6,700 a fair price when balancing this Jetta's condition and spec against its title troubles? Or, is that just too much for a car that probably shouldn't have been salvaged in the first place?
You decide!
Sacramento, California, Craigslist, or go here if the ad disappears.
Help me out with NPOND. Hit me up at remslie@kinja.com and send me a fixed-price tip. Remember to include your Kinja handle.