There's no such thing at present as a cheap long-range electric car, but today's Nice Price or No Dice Chevy Bolt might come the closest. Let's see if the car's condition — and its new battery — spark our interest.
Looks can be "coy," or"come hither." Some can be "deceiving." In the case of yesterday's 1970 Siata Spring, the looks were not all that complimentary. Yes, visually, the Spring is an acquired taste. That may have had something to do with the model bringing down both Siata and ORSA which followed. Those non-complimentary looks also went a long way in making the Spring's $8,500 asking price look less than appealing. That ended up earning the little retro Italian a 70 percent No Dice loss.
Look, I'm going to run counter to community opinion here and say that yesterday's Spring would be a terrific car for the right person — maybe for Stevie Wonder to add to his collection.
It takes all kinds of folks to make the world hum the way it does and of those, we have to salute the bold and brash that make the less popular or most risky choices. Among those brave souls are the early adopters, those eager pioneers who pave the way for the rest of us.
G/O Media may get a commission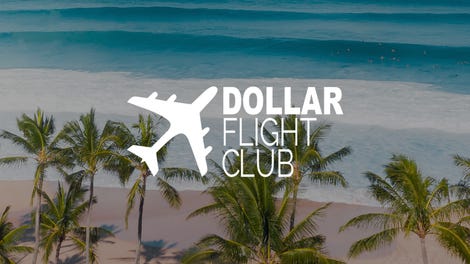 97% off
Dollar Flight Club Premium Plus (Lifetime Subscription)
It was those early adopters who made the electric car mainstream. Over the course of just the last decade, electric vehicles have gone from quirky short-range California compliance cars to viable family cruisers. Thank the people who bought those early cars with terrible range and slow-as-LA-traffic charging times for opening the door to the likes of Tesla, the Ford Mach-E, and their ilk.
One of the best bargains in the long-range (200-mile +) EV market has proven to be the Chevy Bolt. General Motors co-developed the Bolt with South Korea's LG Corporation, with that company handling both the battery and drivetrain componentry and GM leading packaging and design.
General Motors introduced the production Bolt for the 2017 model year, with plans to sell the car globally under, variously, the Chevrolet, Buick, Opel, and Vauxhall brands. Priced well below even the next cheapest EV, the Bolt quickly became one of the best-selling electric vehicles on the market. According to rumors and industry rumblings, GM still takes a hefty loss on each and every one it sells.
Of course, being a new-fangled gadget is not without its teething issues, which is again why we should raise a glass to those early adopters who bought the Bolt and were later warned by GM that they should park their beloved electric car as far away from anything important as possible because the battery packs could potentially burst into flame. A recall and battery replacement (more losses for GM and LG) seems to have addressed the issue.
This 2017 Chevy Bolt LT is said to have already had its replacement battery installed. That's a 60 kWh lithium-ion unit comprised of 288 cells and liquid-cooled. The battery and charging system support Level 1 and Level 2 charging, and Level 3 fast charging if equipped with the optional quick-charge package.
Availing itself of all those electrons is a 200-horsepower permanent magnet motor that in combo with a single-speed transaxle drives the front wheels. The EPA rating for the Bolt's range is about 230 miles between re-juicings.
According to the ad, this one has done 44,650 miles and is in "excellent" condition. Externally, it does look to be in pretty nice shape, with good paint and no major scarring on the alloy wheels. It also proudly wears its DOT stickers that allow solo access to California's High-Occupancy Vehicle (HOV) lanes. The only add-ons here appear to be a pair of fisheye mirrors on the side-views.
The interior looks to be in a bit rougher condition. Or, at least in need of a good cleaning. This has obviously been used as a family hauler as evidenced by the box of baby wipes in the door pocket and a sippy cup in the passenger seat back. Admittedly, the seat pad seen on the driver's throne in the photos speaks more to comfort than to underlying wear. The small-ish boot space shows plenty of scrapes and scratches, no doubt from carrying strollers and the like. That all means that, aside from the need to de-clutter, the car seems to be ok for its age and use.
As I noted at the outset, the Bolt has always been a value leader in the electric car market. At $18,000, this one might well be the leader of that pack. It does, after all, come with a clean title, and that new, less-likely-to-flambe-you battery pack.
What do you think? Is this Bolt a deal at that $18,000 asking? Or, is that still too much to get you to go electric?
You decide!
Los Angeles, California, Craigslist, or go here if the ad disappears.
Help me out with NPOND. Hit me up at remslie@kinja.com and send me a fixed-price tip. Remember to include your Kinja handle.