Owing to its aerospace origins, Saab used to tout that its cars were "born from jets." Today's Nice Price or No Dice 9-3 may not be fighter jet fast, but with a six-speed stick, it should be just as engaging. Let's decide what that fun might just be worth.
By all accounts, Volkswagen AG is the largest automaker on the planet, with a global footprint that serves pretty much everyone but the penguins in Antarctica. Volkswagen also builds cars all across the globe, although again, Antarctica loses out. At present, so does Australia. VW's Victoria manufacturing plant was sold to Nissan in 1976, bringing an end to nearly 20 years of down-under car assembly for the brand. Before that happened, however, the factory popped out the 1965 VW Squareback Panel Van that was the object of our interest yesterday. That car had a fascinating history and looked to be in pretty good shape. Unfortunately, the $24,000 asking didn't do it any favors. A lot of you grumbled about that, and that grumbling manifested in a 70 percent No Dice loss. Crikey!
Interestingly, Saab and Volkswagen have a connection in the same way that we apparently are all just six people away from Kevin Bacon. The earliest of Saabs — the 92 — used a two-stroke two-cylinder engine that was based on a design by the German car and motorcycle maker, DKW.
Along with Audi, Horch, and Wanderer, that company was once part of the mighty Auto Union group. WWII broke up the band, leaving DKW to go it on its own. The company was eventually bought by Volkswagen in 1964, with the last DKW-designed car being rebranded and sold as an Audi thus completing the circle of life.
G/O Media may get a commission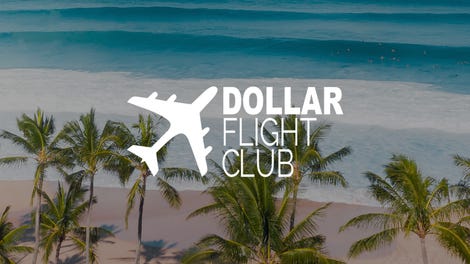 97% off
Dollar Flight Club Premium Plus (Lifetime Subscription)
Ok, enough of the history lesson. We've got to get cracking and have a look at this 2007 Saab 9-3 SportCombi. It's a pretty interesting wagon on a couple of fronts. First, it's in seemingly terrific shape, having just a little over 105,000 miles under its belt. That averages to about 6,500 miles a year. You don't see too many of these today with such low mileage.
The second is the unique drivetrain making those miles possible. The engine is Saab's 2.0-liter turbo four, which, in 2007, managed a respectable 210 horsepower. New for this model year was a six-speed manual replacing the earlier standard five-cog box. This wagon sports the stick. That's right, this is a row-yer-own wagon with enough gears to keep any obsessive shifter happy. The ad also mentions a brand new clutch to keep those gears moving.
Other checks in the plus column include a clean title, shiny paint, good-looking factory alloy wheels with no obvious marring, and a Yakima roof rack already installed. The gray interior is upholstered in leather and shows only light wear. Yes, the ignition switch is between the seats, a nod to Saab's quirky past. And yes, that is a corporate GM double-DIN head unit in the dash. That's about the only evidence of GM's ownership of Saab when this car was built. Everything else, like the shared Epsilon platform and the Ecotec-based engine, is all reasonably well hidden.
This is a dealer-offered car and according to the ad, that dealer will offer up to $250 in travel reimbursement if you come and buy a car. The dealership also touts that it will ship nationwide, including to Alaska and Hawaii.
I don't think we'll have to avail ourselves of either of those enticements. After all, we're just here for the beer, er… the price. That's $11,995 and before you go voting willy-nilly, consider that Saab isn't making cars like this anymore. It's not making any cars at all having closed that wing down back in 2011. If someone wants to still enjoy the Saab experience, this SportCombi looks like a strong entry into the club.
What do you think? Is this 9-3 wagon worth that $11,995 asking? Or, for asking that much would you not be willing to deal with this dealer?
You decide!
Seattle, Washington, Craigslist, or go here if the ad disappears.
H/T to Jann Denny for the hookup!
Help me out with NPOND. Hit me up at remslie@kinja.com and send me a fixed-price tip. Remember to include your Kinja handle.