Traffic cameras are bad. They are almost always naked schemes to raise government revenue, as opposed to devices that are intended to improve safety and driver behavior. Sometimes, though, they are bad for simpler reasons, like a traffic camera in New Orleans that has been giving speeding tickets to parked cars.
The camera in question is on Canal Boulevard in the city's Lakeview neighborhood, according to WWL. The camera mistakenly snapped the photo of resident Donald Schulz's license plate on his 2017 Nissan Frontier nearly a dozen times since 2011, instead of, he says, the actual speeding car rolling by.
Schulz says he's successfully gotten the tickets overturned, but each time it's a trip to city hall. More troubling, the tickets were authorized by actual humans.
From WWL:
NOPD officers signed off on these tickets before sending the fines out.

"Whoever is responsible for reviewing these violations is not doing their job," Schulz said.

The City says the ticket in question has been dropped and that the City's contractor will reinforce and train their technicians in proper vehicle identification techniques. Still Schulz is wondering how many more tickets he'll get.
G/O Media may get a commission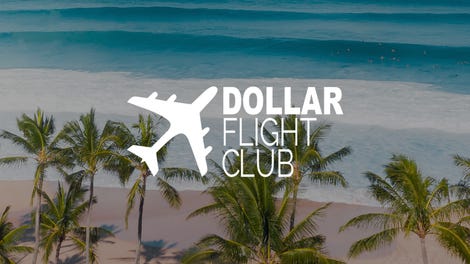 97% off
Dollar Flight Club Premium Plus (Lifetime Subscription)
Lest you think this is an isolated incident involving a bad camera and some rank incompetence, know that New Orleans traffic camera system has been troubled for years, with a judge in February ordering the city to pay back over $25 million in fines from the program's early days because those fines violated the City Charter.
Don't hold your breath for seeing any of that money soon, if you were one of the unlucky ones.
From the New Orleans Advocate:
However, those potentially eligible for payments could have a while to wait. The city has a large backlog of unpaid legal judgments dating back many years.

In addition, an appeal is likely, according to Mayor Mitch Landrieu's office.

"The city is weighing its options and will likely appeal this ruling," Landrieu spokeswoman Aaren Gordon said in an email.
There is some light at the end of the tunnel for New Orleans drivers—a new mayor entering office next month, LaToya Cantrell. Cantrell has said that she'll suspend the whole program until the city can prove that it actually helps public safety. Sounds like a good idea!