If everything goes according to plan, all new cars sold in the UK and the EU will be fully electric by 2035. Major markets abroad will be phasing out ICE-equipped cars and readying for a mass transition to EVs, but experts warn that there may not be enough mechanics around to service them, as CNBC reports.

The UK's Institute of the Motor Industry, a trade group whose members work in the automotive sector, says there's a significant skills gap in the workforce that will be difficult to overcome in the next few years; there just doesn't seem to be enough technicians with "the relevant qualifications to work on electrified vehicles" right now, according to CNBC.
This could end up leading to a shortage of EV techs and mechanics that could undermine the argument that EVs will save owners money on maintenance, at least until enough mechanics can make the switch from servicing cars with internal combustion engines to those powered by high-voltage batteries and electric motors.
As of now, the IMI says that roughly 16 percent of technicians in the UK are qualified to safely work on EVs. While the IMI doesn't specify how many techs that comes out to, the association does go on to say the number of necessary workers who are trained to work on EVs will be 77,000 by 2030, and will jump to 89,000 by 2032. This means that thousands of workers will be needed even before the big switch to EVs abroad in 2035.

G/O Media may get a commission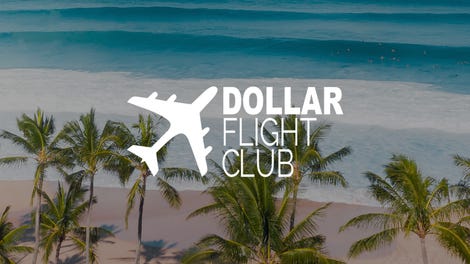 97% off
Dollar Flight Club Premium Plus (Lifetime Subscription)
In fact, the skills gap will manifest as a worker shortage long before then: the IMI predicts there won't be enough EV mechanics as early as 2029, which will drive up the price of EV maintenance. The proliferation of EVs will create a lot of work for just a few workers, and that smaller pool of professionals will likely be able to charge a premium for their services, among other things. Per CNBC:
[...] Steve Nash, the IMI's CEO, told CNBC there were "a couple of potential issues."

"One is just the convenience issue of people having to go a lot further than they would want to go to find somebody who's appropriately qualified to do the work," he said.

"The other one is potentially cost because, of course, the more demand and the less people there are around [to work on the vehicles] ... that could affect the cost of servicing as well."
In order to avoid a shortage of EV mechanics, the IMI says governments should step in with funding that will pay to train or educate a new skilled workforce. Or to help re-educate or retrain mechanics who've worked on combustion-powered cars for years. It may not be as simple as people believe given the difference in servicing and maintaining EVs, which may be less complex than ICEs, but are no less dangerous:
"But fundamentally, electric vehicles are totally different to internal combustion engine vehicles," he said.

"So somebody who has spent their life working on internal combustion engines can't simply make the switch from one to the other."

"And there are inherent risks involved in that because ... electrified vehicles operate at very high voltages."
Safety issues will be a major concern, especially where shade-tree mechanics or other independent shops are involved that would provide cheaper maintenance without proper safety training or procdures.
Not to mention that skilled workers will be needed not just in service bays, but on assembly lines where EV batteries and motors will be made. As well as those workers needed to build and install the infrastructure to charge all these new EVs. That's why trade groups are calling on the state — or federal government, in the case of the U.S. — to shoulder some of the load.