Dealers feel increasingly threatened about the prospect of direct sales in the U.S., which they argue would unfairly cut them out of auto sales. The sentiment is spurring dealer associations and franchised dealer groups in ten states to invoke legal protections against the practice of selling directly to consumers. Several states are also proposing laws to make selling EVs more complex for newcomers like Tesla and Rivian, as the Associated Press reports.

In case you missed it:
It looks like a legal showdown is brewing across the U.S., from Texas, Colorado and California, back to Mississippi and Florida. Dealer associations in these states — as well as a handful of others on the East Coast — are now proposing legislation to address issues of direct sales and warranty repair compensation, among others. Dealers are basically fighting for their perceived right to stand between auto manufacturers and customers, and this has also made dealers unlikely allies for buyers who are pushing back against subscription services.
Massachusetts and New Jersey have introduced proposals that would curtail subscriptions altogether, or that require automakers to offer and sell these services exclusively through franchised dealers. If passed, these laws would prevent automakers in these states from charging customers without giving dealers a portion of that revenue, according to Automotive News.
It seems dealers hate subscription services just as much as buyers do, but mostly because they cut dealerships out of a small (but recurring) sale, per AN:
Automakers that activate additional capabilities after the sale are essentially selling the vehicle "in piecemeal fashion" by taking out optional equipment, thus lowering the sticker price and a dealer's profit on the sale, said Len Bellavia of Bellavia Blatt in Mineola, N.Y., a law firm that represents dealers on franchise law issues.
G/O Media may get a commission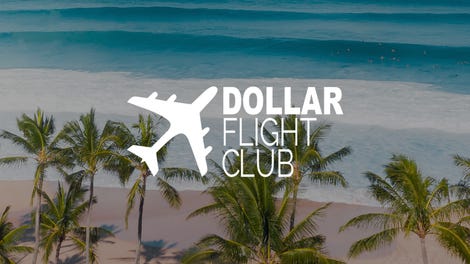 97% off
Dollar Flight Club Premium Plus (Lifetime Subscription)
Over time, monthly fees for the use of certain features will add up to the tune of billions, which is why dealers' legal representatives are calling subscriptions "imminent threats." Some dealers see these as a greater threat to their business models than even direct sales of fully-electric vehicles:
"That will take a huge amount of revenue away from each dealership going forward and continuing each year," Bellavia said. "I think it's even a greater threat than the EV model that dealers are being faced with because that's a slow process and market share will be very gradual over a long period of time, whereas the subscription model is an immediate and imminent threat."
Legislators in New Jersey claim consumers don't want to be "nickeled-and-dimed," but the scrutiny subscription services are now facing seems tied to the dissatisfaction of dealers who just want their cut.
Carmakers are responding by saying that many of the new bills being proposed on behalf of dealerships will incur unnecessary legal costs and ban innovations that make car-buying better for the public. And newcomers such as Rivian are also warning legislators not to give into pressure from state dealer associations "looking to entrench dealer protections that block competition and ultimately harm consumers," as Auto News reports.

Even though tension between dealers and carmakers is hardly new, their relationship could get worse in the near future. On the one hand, dealers strongly believe and openly claim that the franchise model is the best retail model for car sales. But on the other, carmakers are looking for ways to increase profit margins in the age of online shopping, EVs, and app stores.